Created on 23 December 2021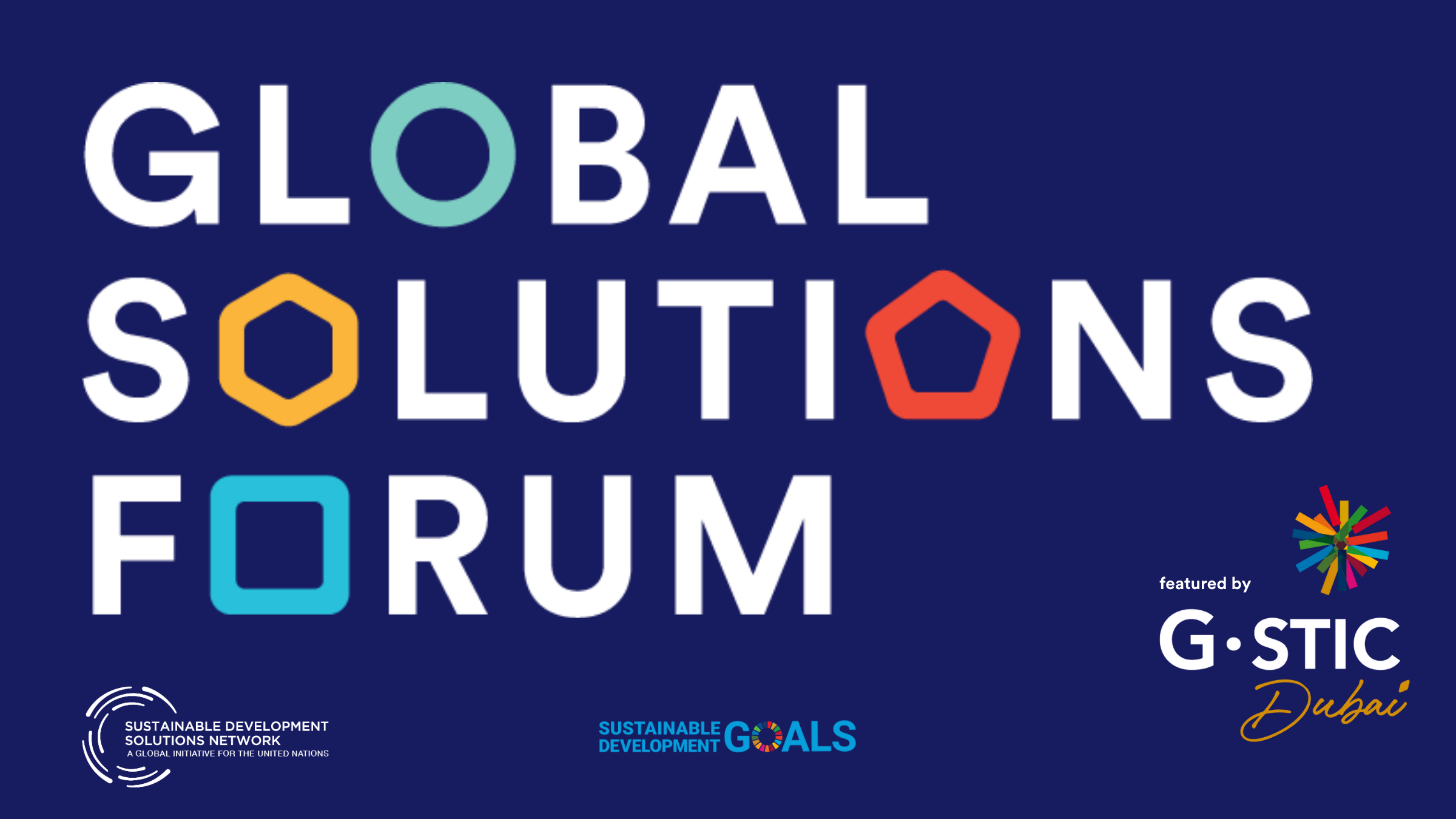 Hosted by SDSN, the Global Solutions Forum (GSF) brings together sustainable development experts around the world to showcase how they are implementing local initiatives that are advancing the Sustainable Development Goals (SDGs). This year, the forum will be conducted in a hybrid format alongside the Global Sustainable Technology & Innovation Community (G-STIC) in Dubai during the Global Goals Week at Expo 2020.
A group of five selected global innovators from SDSN's National and Regional Networks will present their breakthrough efforts to an audience of fellow academics who can help translate projects to other contexts, business leaders who are able to deploy at scale, policymakers who can help shape regulatory foundations, and non-governmental actors, including donors, civil society, and youth.
Date
18 January 2022
Time
8:00 – 10:00 pm (Hong Kong GMT+8) | Convert to your time zone
Venue
Hybrid (In-person: Expo 2020, Dubai | Online)
Registration
Register here to access the live-streamed event.
Please click here for more details.