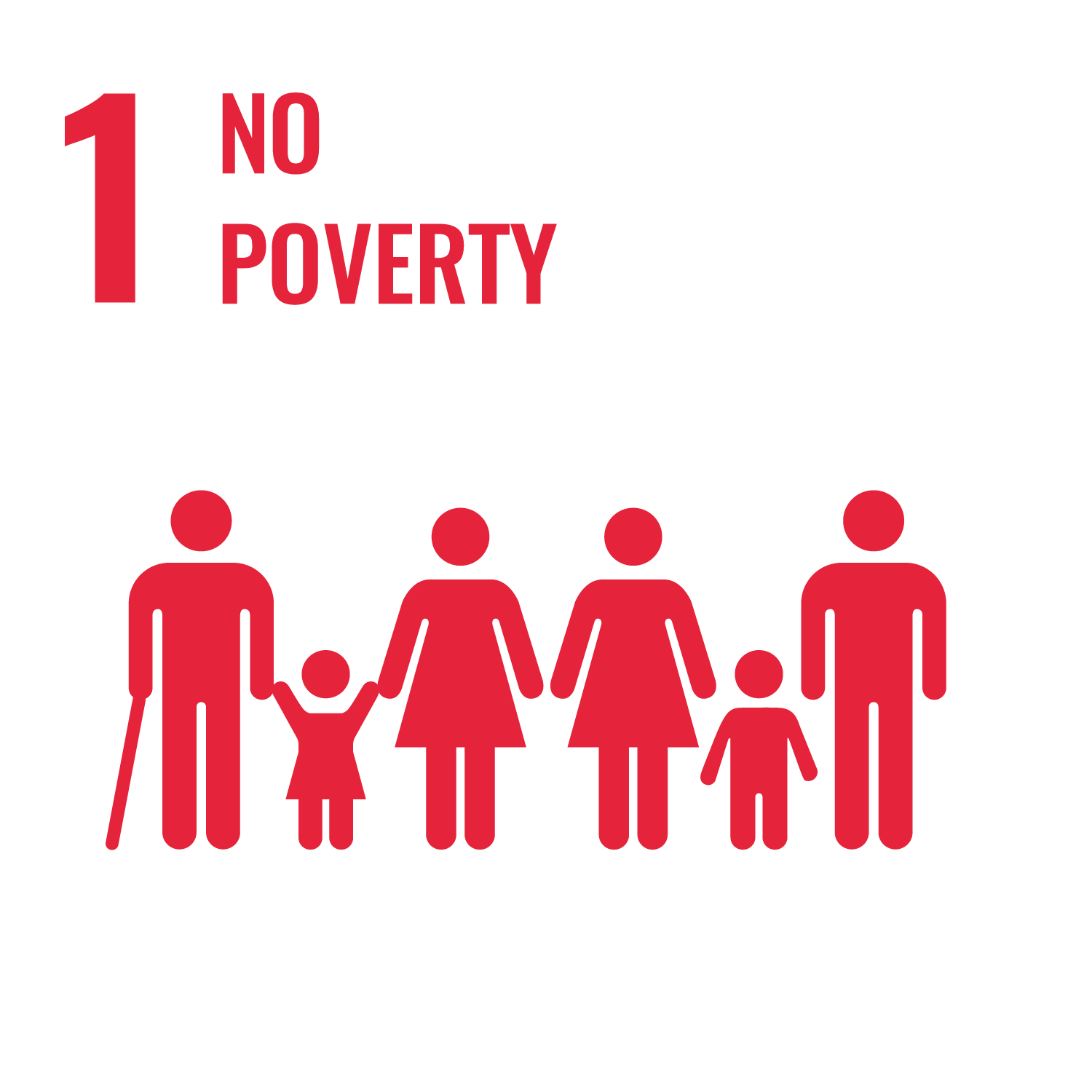 End poverty in all its forms everywhere.
1. Jockey Club "Good Home" Sub-divided Units Residents Support Service

The Concern for Grassroots' Livelihood Alliance is implementing the Jockey Club "Good Home" Sub-divided Units Residents Support Service. The service will benefit 22,000 residents of sub-divided flats in five Kowloon localities. The service aims to provide residents with a basic knowledge of fair tenancy agreements, enhance living conditions and build their positive social identity.
The plan is divided into two parts, public education and service support. It is planned to use the online platform to educate the public on rental information, and at the same time, a rental hotline will be set up to raise the public's awareness of rental.
In terms of service support, it includes subdivided room space renovation, home appliances sharing platform, and anti-lice service.
2. Jockey Club Sunshine Project
According to the Government's 2016 Population By-census, Kwai Tsing, Sham Shui Po and Kwun Tong are the districts facing the lowest median monthly income. In particular, Kwai Tsing has been one of the poorest districts in many years, with over 7,000 citizens living in sub-divided flats or rooftop squatter homes.
To help relieve this situation, the Hong Kong Jockey Club Charities Trust is providing the Hong Kong Sheng Kung Hui Lady MacLehose Centre with funding to carry out the Jockey Club Sunshine Project – Community Support Service for Sub-divided Flat Residents in Kwai Tsing, as well as to set up a centre there with the aim of establishing a mutual support network and building resilience in the community.
The project provides tenancy consultancy and support services; a "community kitchen" for people in need of cooking facilities; and a Group Purchase Scheme enabling essential daily items to be bought in bulk, thus reducing residents' daily expenses. The project is expected to benefit over 11,800 participants in three years.
3. The Hong Kong Homelessness Census 2021
Unemployment rate in Hong Kong has surged since the outbreak of the COVID-19 pandemic in 2020. In collaboration with six non-governmental organizations, the Yunus Social Business Centre at CUHK conducted the Hong Kong Homelessness Census 2021. The report documented a rise in the number of Hong Kong citizens without a fixed residence because they were jobless or were prevented by travel restrictions from crossing into Mainland China to live and work during the pandemic. The report recommended that various types of emergency accommodation and transitional housing should be provided to alleviate the plight of the homeless.
4. Community Caring Day
To promote aged care and intergenerational solidarity, The Nethersole School of Nursing at CUHK held the Community Caring Day for the public, especially the elderly. More than 4,500 individuals with participation of the elderly from over 20 local community centres and aged homes were benefited through various activities including tailor-made health talks, individualized telehealth counselling, group health exercises and family games.


To learn more about SDG 1, please refer to the UN website.