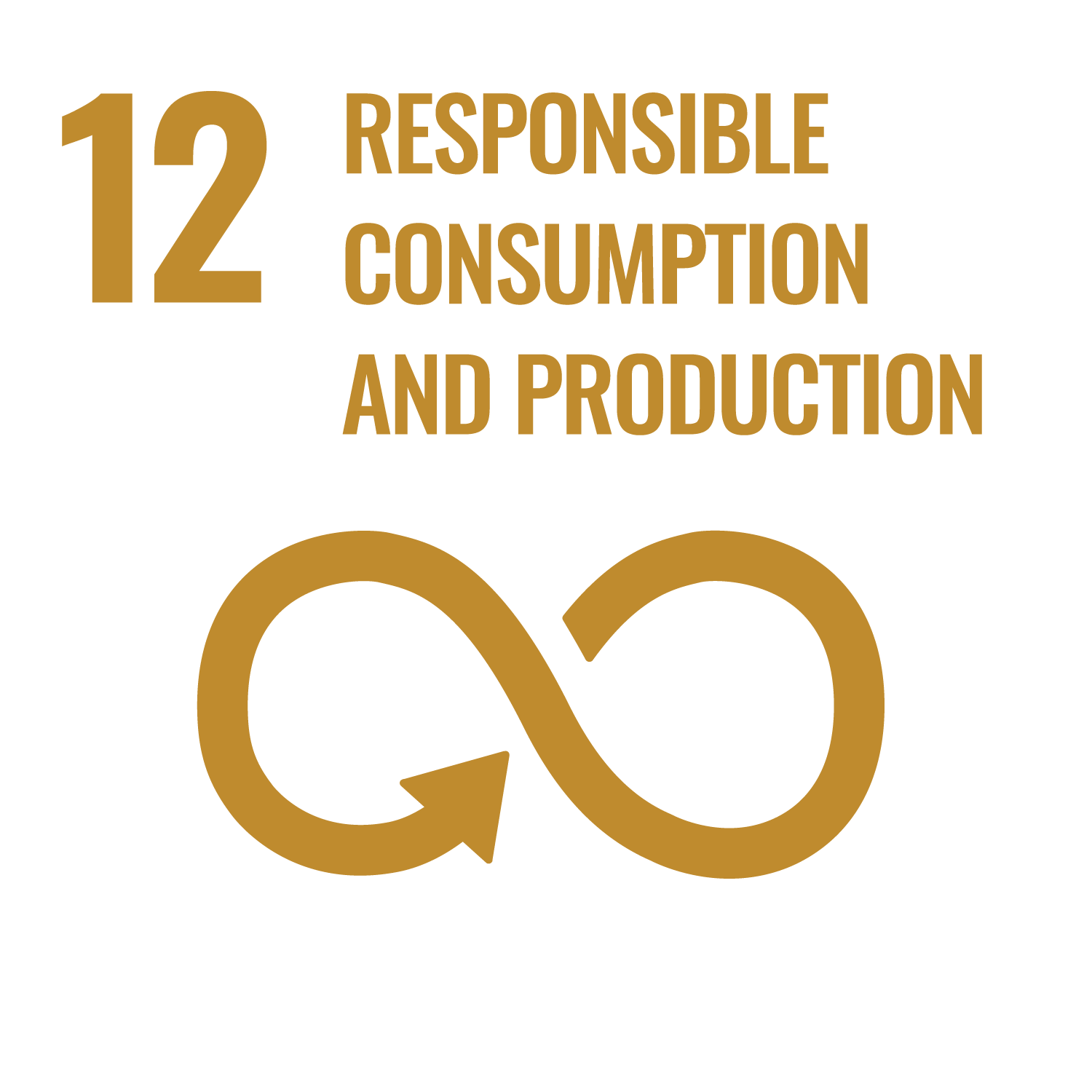 Ensure sustainable consumption and production patterns.
1. Jockey Club Sustainable Campus Consumer Programme
The Jockey Club Sustainable Campus Consumer Programme, funded by The Hong Kong Jockey Club Charities Trust, will implement a series of campus improvement and education initiatives in all 8 UGC-funded universities in Hong Kong (7/8 are SDSN Member universities) over a three-year period.
The Programme has three core areas of focus: (1) responsible choices, (2) responsible consumption and (3) responsible consumer activism. It aims to:
reduce the overall campus consumption of energy and water by installing smart electricity meters and motion-activated showerheads;
reduce the use of disposable food and beverage containers by developing takeaway container borrowing programmes; and
increase the awareness and understanding of eco-labelling through various educational initiatives such as training in sustainability leadership and "carbon foodprint" labelling.
The project management team coordinating the Programme activities is housed within the Sustainability/ Net-Zero Office at the Hong Kong University of Science and Technology.
2. Jockey Club Responsible Consumption Programme
The Department of Marketing of the School of Business, Hong Kong Baptist University was supported by The Hong Kong Jockey Club Charities Trust with a donation of over HK$8 million, to offer a three-year environmental educational community programme - Jockey Club Responsible Consumption Programme. It comprises of three major components – a secondary school marketing contest, a public education TV programme and a research project to establish a validated measure of the social impact of responsible consumption.
Focusing on three designated annual themes – "Ugly Food" (2018), "Shopping Bags and Packaging" (2019) and "Fast Fashion" (2020), the Programme aims at raising the awareness of responsible consumption in Hong Kong and among the youth, and educating and engaging the youth in responsible consumption behaviours.
3. Jockey Club Visualising Energy Saving for Schools Programme

Reconnect Limited launched the Jockey Club Visualising Energy Saving for Schools Programme in 2017 in partnership with 10 primary schools. 18,400 individuals benefited from the project per school including students, teachers, and family members. The program produced a 10% reduction in carbon emission per year, resulting in $2,300 energy bill saved per month per school ($14,000 savings in energy bills for the period of 6 months per school).
The Programme was developed in response to the pressing need to reduce energy usage in Hong Kong. 9% of electricity consumption in Hong Kong is used for non-electrical purposes contributing to 570,000 tonnes of carbon dioxide production every year. The aim of the project is to motivate participants to conscientiously utilize energy by visualizing it. The main feature of the program is a smart energy metering system that provides real-time energy metering feedback for energy-cum-carbon audit.
An extension of the project, Jockey Club Visualising Carbon Reduction For Schools Programme was launched in 2018. The new programme features a web-based platform with interactive activities to promote the reduction of carbon production.
4. Green Family Fair 2021

Theme: 'Anti-waste, Anti-epidemic'
The Green Family Fair 2021 was presented in the format of a virtual 3D space, which will offer the participants a host of sustainability information, exhibitions and educational games related to the alarming increase of plastic waste during the pandemic.
The portal will be open for free public access for at least one year from the date of its launch.
5. Sustainable Procurement Charter

The Sustainable Procurement Charter (SPC) was established in 2018 to promote the sustainable procurement to all organisations in Hong Kong. Charter members have committed to implementing sustainable procurement procedures with reference to ISO 20400. SPC is one of the initiatives that has been reported to United Nations' "One Planet" network as a contribution to the SDG 12.
Major Initiatives:

Training workshop and seminar
Objective Settings
Benchmarking Survey
Company visit and sharing
Quick Wins 2020
Consulting services
Sustainable Procurement Award
6. Minimising Food Waste
Food production is a huge contributor to carbon emissions. Greenhouse gases are generated at every step before food reaches our plates. On the CUHK campus in Sha Tin, more than 30 canteens provide daily catering services for about 30,000 students and staff. To curb food waste generation on campus, CUHK has introduced a pioneering food waste pre-treatment system, 'Food TranSmarter', which turns food waste into slurry for biogas production in the Tai Po Sewage Treatment Works. In 2021, this system generated around 20,100 kWh of renewable electricity and reduced carbon emissions by 40.2 tonnes.

A campaign called 'Love Food, Hate Waste @CUHK' was also launched to educate CUHK members on the urgency of food resource conservation and wastage prevention. Its activities include appointing ambassadors, promoting waste reduction in canteens, and setting up recycling facilities for caterers.
7. Educating the Public on Waste Reduction

Hong Kong's waste problem is severe. An average of 1.44 kg/person/day of municipal solid waste was sent to the landfills in 2020 for disposal, according to the Environmental Protection Department. In June 2021, the SDG forum 'What a Waste! Rethinking Responsible Consumption and Production' was co-organized by the Office of University General Education (OUGE) at CUHK and SDSN Hong Kong to promote responsible consumption behaviour by highlighting the threat posed by overconsumption and the failure to dispose of local waste in a responsible and sustainable manner. Speakers shared their views on promoting sustainability through education and operating a recycling business.


To learn more about SDG 12, please refer to the UN website.