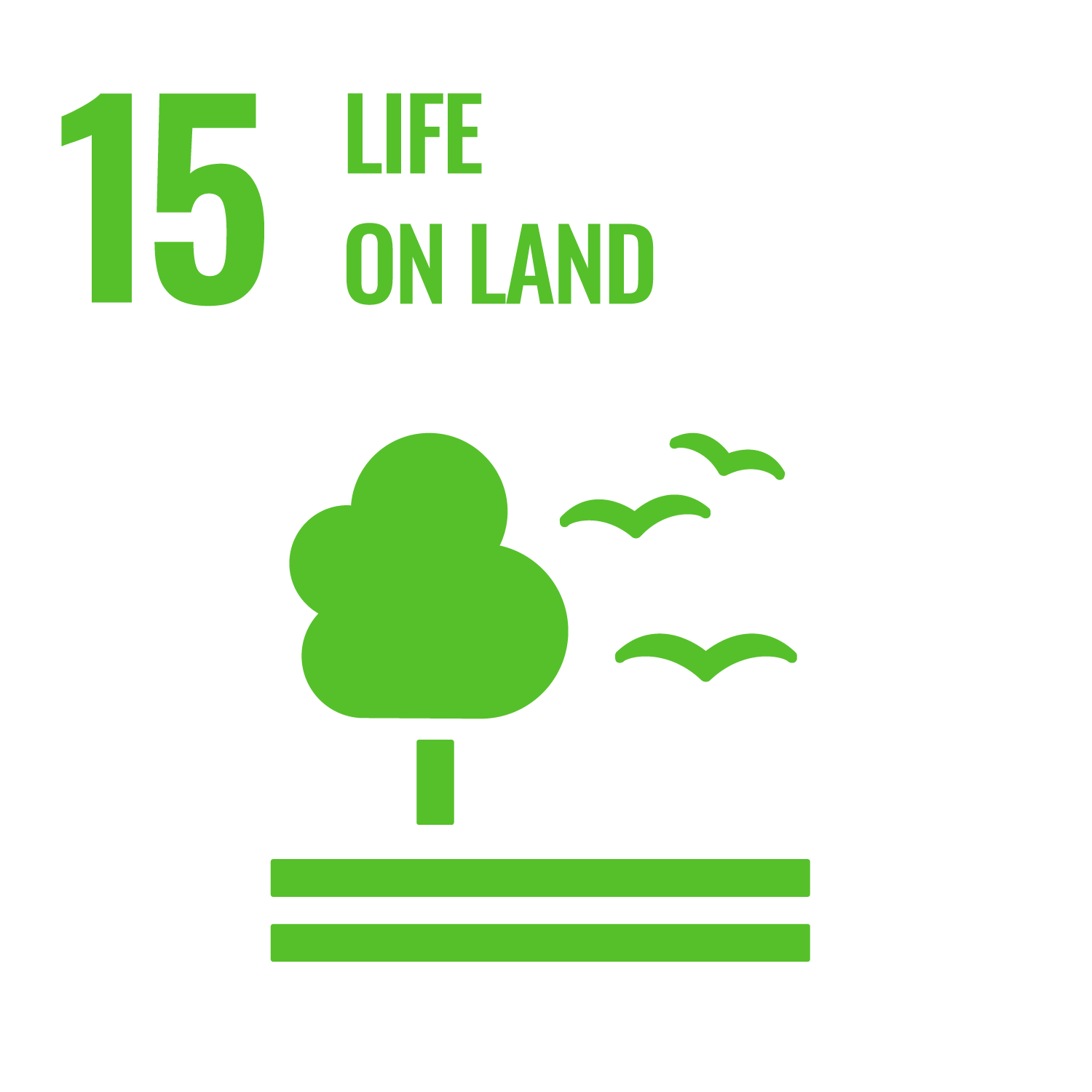 Protect, restore and promote the sustainable use of terrestrial ecosystems, sustainably manage forests, combat desertification, halt and reverse land degradation, and halt biodiversity loss.
1. Jockey Club Smart City Tree Management Project

The Jockey Club Smart City Tree Management Project is led by The Hong Kong Polytechnic University, co-organised by The University of Hong Kong, The Hong Kong University of Science and Technology and Friends of the Earth (Hong Kong), with support from various Government departments.
To promote a healthy and sustainable community, The Hong Kong Jockey Club Charities Trust has since 2018 been supporting the project which makes use of smart sensing technology to help improve the risk management of trees and bolster their invaluable role in the city.
The project has also organised public education programmes to enhance students' and the public's understanding of urban tree management and environmental protection, including through workshops, seminars, online promotion and an interactive app.
Website: https://www.facebook.com/pg/JockeyClubTreeProject/posts/?ref=page_internal
2. Mai Po Nature Reserve Infrastructure Upgrade Project
Located on the northwestern corner of Hong Kong, the Mai Po and Inner Deep Bay wetlands are recognised as a Wetland of International Importance under the prestigious Ramsar Convention. For more than three decades, Mai Po Nature Reserve has been a paradise for birds and a beautiful, irreplaceable piece of China's wetland kaleidoscope.
The Mai Po upgrade project is funded by a HK$347.86 million grant from The Hong Kong Jockey Club Charities Trust. The grant covers elements that make it possible for the Mai Po Community to have the facilities needed by students, teachers, and those interested in wetlands research and wetlands training. Welcoming some 24,000 students and public visitors annually, the WWF facilities are used by guided groups and other visitors. In past years, guided visitor numbers have reached a peak of 40,000 and are expected to be around 32,000 in 2023.
3. Harmful Effect of Ozone Damage on Plants
A research team led by Professor Amos Tai, Associate Professor of the Earth System Science Programme at CUHK successfully quantified and visualised the impact of Hong Kong air pollution, especially ozone pollutants, on plants and the environment. The first plant-based measurement of ozone in the southern China region shows that the ozone level in Hong Kong is high enough to cause significant damage to plants, even in the countryside. The findings have important implications for farmers in Hong Kong and southern China, where their crops suffer from ozone pollution.
4. Jockey Club 'Field So Good' Community Composting Program


The Jockey Club 'Field So Good' Community Composting Program, led by Professor Chu Lee-man from the Institute of Environment, Energy and Sustainability (IEES) at CUHK, has produced a pioneering organic compost which uses local industrial food waste. This organic compost provides valuable nutrients and organic matter to the soil, which in turn promotes the growth of healthy plants, adds to the stock of beneficial microorganisms in the soil, and reduces the amount of food waste to be disposed of at the landfills in Hong Kong.


To learn more about SDG 15, please refer to the UN website.