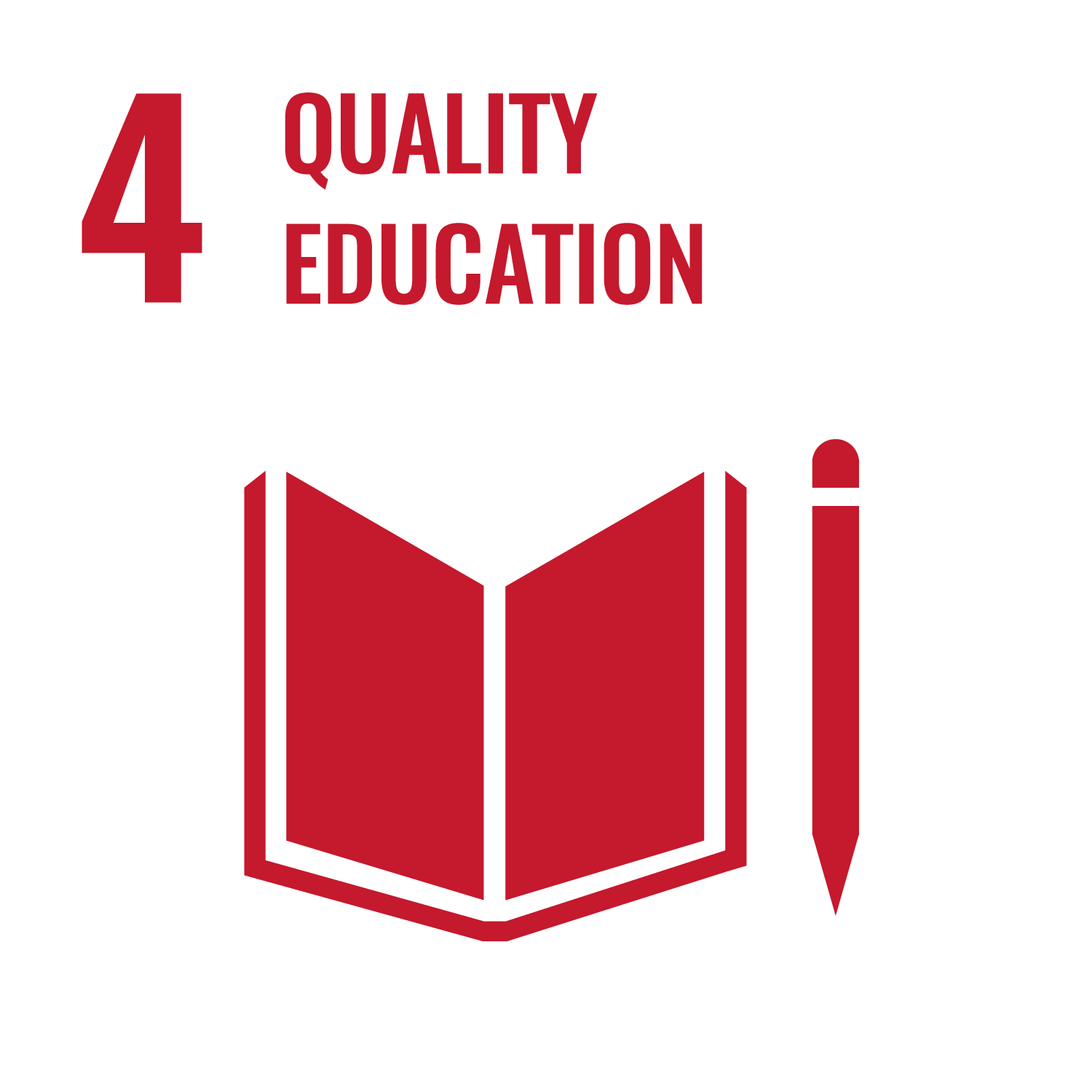 Ensure inclusive and equitable quality education and promote lifelong learning opportunities for all.
1. CoolThink @ JC


CoolThink@JC aims to mainstream computational thinking education in Hong Kong's formal curriculum and nurture students' use of technology for social good from a young age. It offers students equal opportunities to acquire 21st century skillsets – problem-solving, critical thinking and creativity.
Website: https://www.coolthink.hk/
Impacts of CoolThink @ JC: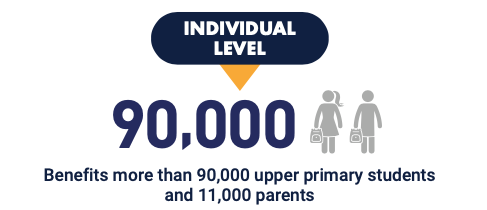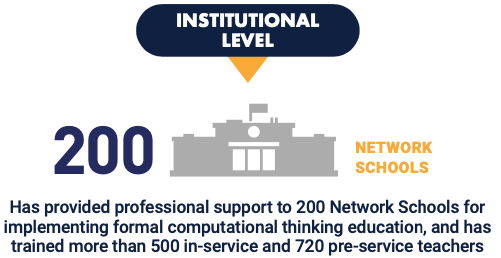 2. Fun to Move @ JC

Keeping kids fit is just the start of what this TIP is achieving. By harnessing school and family collaboration and assisted by technology, the project aims to develop a sustainable model to enhance primary students' physical activity levels, improving their efficacy and motivation in sports, and fostering lifelong physical activity habits.
Website: https://funtomove-jc.hk
Impacts of Fun to Move @ JC :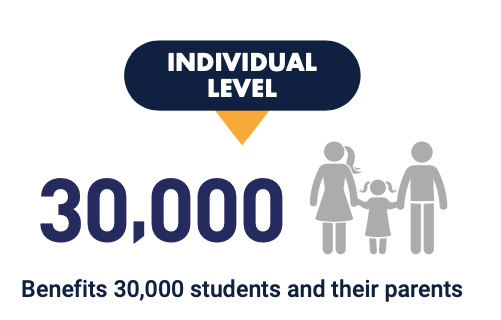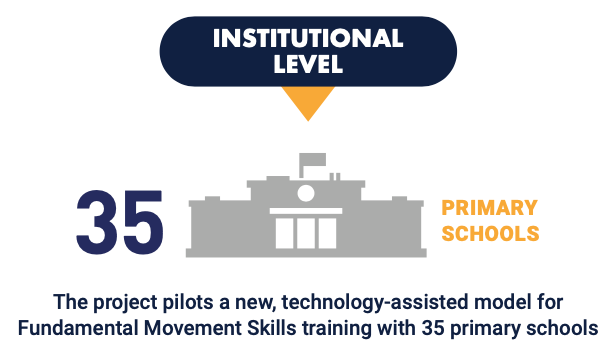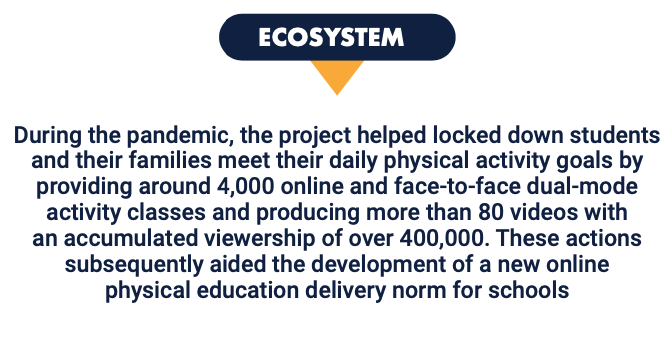 3. LU Jockey Club Gerontechnology and Smart Ageing Project

LU Jockey Club Gerontechnology and Smart Ageing Project aims to promote Gerontechnology and support smart ageing Socialpreneurship development. This project also serves as an educational platform to provide training courses and workshops on "Gerontechnology in Healthcare, Dining, Living and Transport". Baseline studies will be conducted to build a database in the areas of Gerontech products and services, social innovation and startups, with a vision to offer policy recommendations to the industry and Government.
Website: https://www.ln.edu.hk/apias/gerontechnology/en/
Major Initiatives
LU Jockey Club Gerontech-X Lab
GerontechnologyPractitioner Training Courses
SocialpreneurIncubation Courses
Gerontechnology& SocialpreneurshipIncubator
GerontechnologyPublic Seminars
GerontechnologyMobile Lab
Social Enterprise Intelligent Hub
4. Jockey Club ICH + Innovative Heritage Education Programme
The Jockey Club ICH+ Innovative Heritage Education Programme is funded by The Hong Kong Jockey Club Charities Trust, and is a collaboration between Lingnan University (LU) and Hong Kong Art School (a division of Hong Kong Arts Centre). The programme aims to promote, and redefine the Intangible Cultural Heritage (ICH) of Hong Kong with a holistic integration of investigation, education and revitalisation.
"ICH+" represents the brand new concept of "Contemporary ICH" - a project to rebrand a range of Intangible Cultural Heritage items by connecting their past to the present, so as to explore their potential vibrancy in today's world.
Website: http://ichplus.org.hk/en
Major Initiatives:
Training workshop Sharing
Art Tour
Annual Showcases
5. Preparing for the new normal in education under COVID-19

Objective:
COVID-19 created a "new normal for education", school suspension since late January 2020 has pushed schools to adopt online learning to sustain education in the absence of physical classroom learning. The Hong Kong Jockey Club Charities Trust approved a HK$111.1 million donation to help students, parents and teachers adapt to the educational challenges and changes resulting from the pandemic. This included the development of the Jockey Club Interactive Wonder Box, a learning kit with fun educational activities distributed to all kindergartens under the Government's Kindergarten Education Scheme, encompassing approximately 130,000 students.
Major Initiatives:
Investing in the underserved kindergarten segment to increase its readiness for the new normal
Providing transitional support to students facing additional challenges, promoting mental and cyber wellness to enable smooth transition to the new normal
Supporting teachers for effective teaching in the new normal.
7. APRU Virtual Student Exchange (VSE) Program
Led by CUHK, the APRU Virtual Student Exchange (VSE) Program makes international education accessible by allowing students to take academic courses and participate in co-curricular programmes without the need to travel. This programme offers an international education opportunity for all students by providing an immersive virtual student exchange experience through digital technologies and platforms and creating encounters with new ideas, cultures, experts, academics and students from around the world.
4. SDG Ambassadorship

SDG Ambassadorship is a program under the Jockey Club Museum of Climate Change (MoCC) at CUHK, aiming to enhance secondary school students' understanding of the SDGs. Since its launch in 2020, the program has provided training to and challenged participants to create SDG action plans for implementation on their campuses.
5. Nurturing the Future Generation of Artificial Intelligence

To promote aged care and intergenerational solidarity, The Nethersole School of Nursing at CUHK held the Community Caring Day for the public, especially the elderly. More than 4,500 individuals with participation of the elderly from over 20 local community centres and aged homes were benefited through various activities including tailor-made health talks, individualized telehealth counselling, group health exercises and family games.


To learn more about SDG 4, please refer to the UN website.