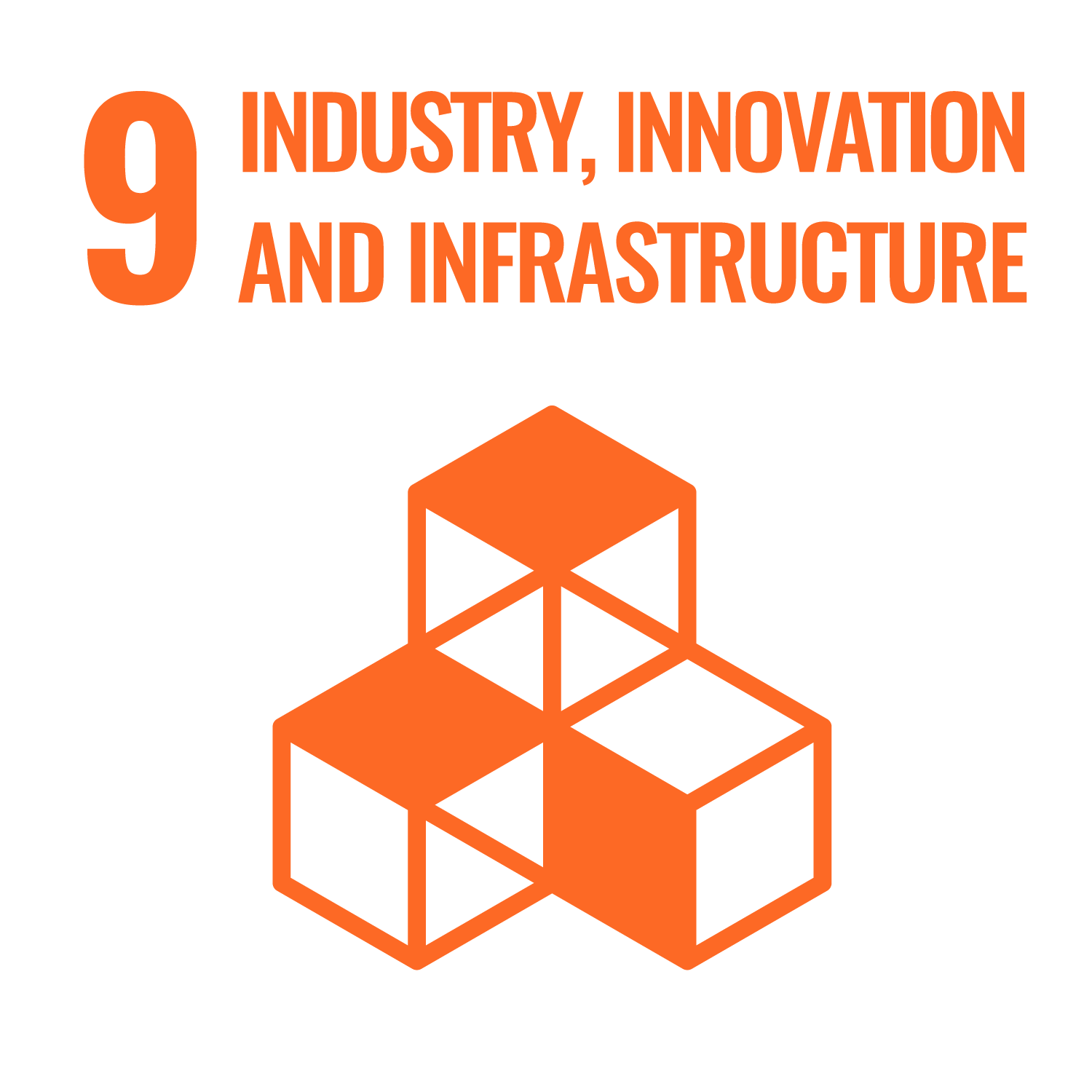 Build resilient infrastructure, promote inclusive and sustainable industrialization, and foster innovation.
1. Jockey Club SMART Family-Link Project

The project aims to foster cross-sectoral collaboration between NGOs and academia to devise an innovative and evidence-based family service delivery model that leverages Information and Communications Technology ("ICT") and data analytics to enable preventive, supportive and early remedial services for family well-being.
Website: www.jcsmartfamilylink.hk/
Impacts of Jockey Club SMART Family-Link Project: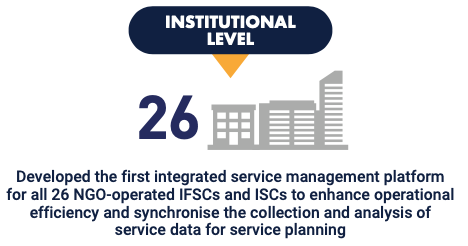 2. Jockey Club Community eHealth Care Project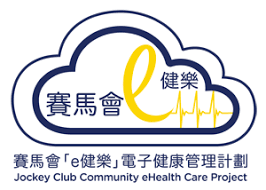 This is the first territory-wide elderly care support project to integrate digital health management technology, nursing telecare support and community care. In addition, health characteristics and patterns of the elderly are collected and aggregated for big data analysis to implement targeted and evidenced-based follow up actions.
Website: https://www.jc-ehealth.hk/
Impacts of the Jockey Club Community eHealth Care Project: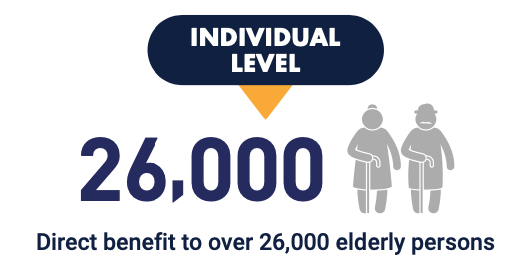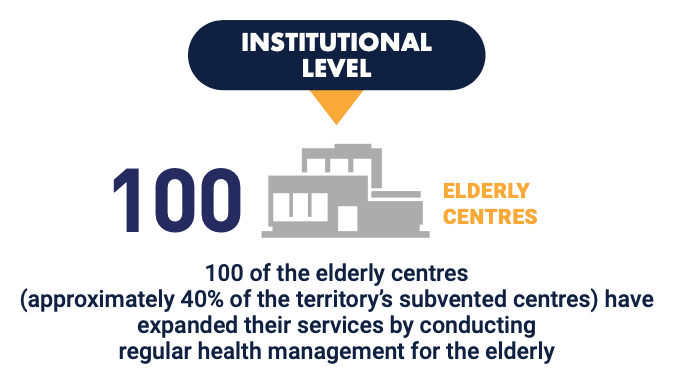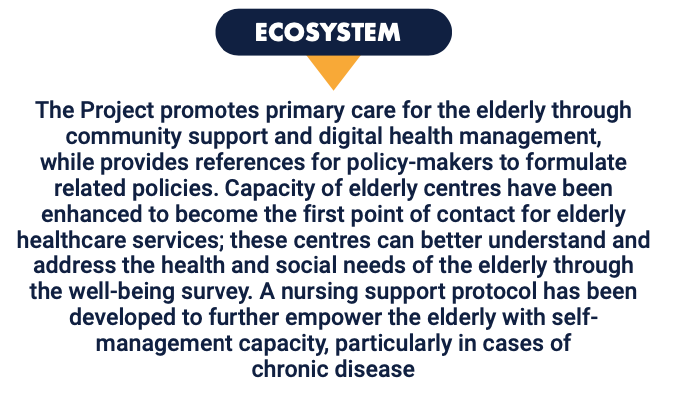 3. CoolThink @ JC


CoolThink@JC aims to mainstream computational thinking education in Hong Kong's formal curriculum and nurture students' use of technology for social good from a young age. It offers students equal opportunities to acquire 21st century skillsets – problem-solving, critical thinking and creativity.
Website: https://www.coolthink.hk/
Impacts of the CoolThink @ JC: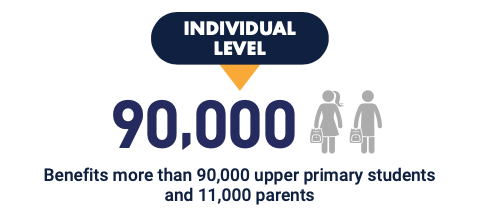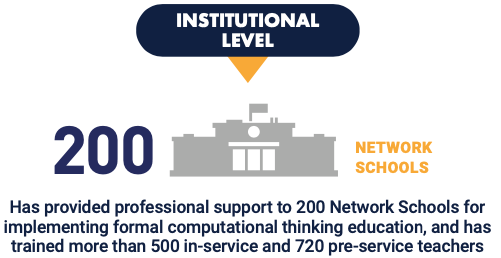 4. LU Jockey Club Gerontechnology and Smart Ageing Project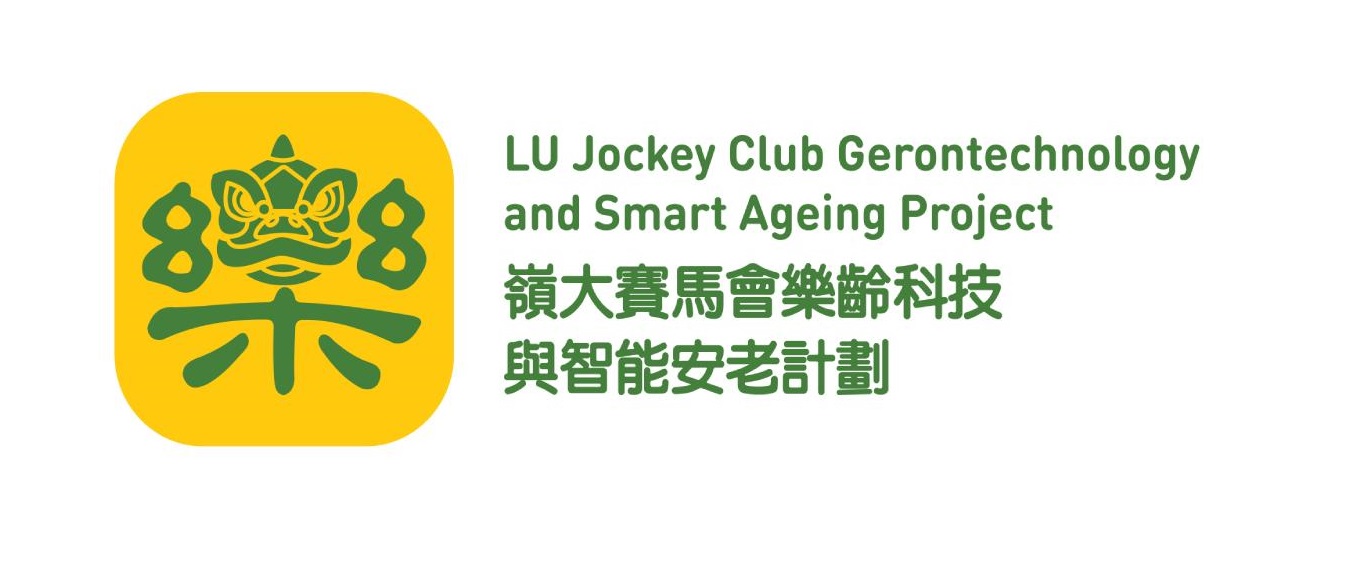 LU Jockey Club Gerontechnology and Smart Ageing Project aims to promote Gerontechnology and support smart ageing Socialpreneurship development. This project also serves as an educational platform to provide training courses and workshops on "Gerontechnology in Healthcare, Dining, Living and Transport". Baseline studies will be conducted to build a database in the areas of Gerontech products and services, social innovation and startups, with a vision to offer policy recommendations to the industry and Government.
Website: https://www.ln.edu.hk/apias/gerontechnology/en/
Major Initiatives
LU Jockey Club Gerontech-X Lab
GerontechnologyPractitioner Training Courses
SocialpreneurIncubation Courses
Gerontechnology& SocialpreneurshipIncubator
GerontechnologyPublic Seminars
GerontechnologyMobile Lab
Social Enterprise Intelligent Hub
5. Game-changing Nanoscale 3D Printing Technology
Ultra-precise 3D printing technology is a key enabler for precision manufacturing of biomedical and photonic devices. However, the existing printing technology is limited by its low efficiency and high cost. Professor Shih-Chi Chen and his team from the Department of Mechanical and Automation Engineering at CUHK collaborated with the Lawrence Livermore National Laboratory to develop 'Femtosecond Projection Two-photon Lithography' (FP-TPL) printing technology. This new technique substantially increases the printing speed by 1,000 to 10,000 times, and reduces the cost by 98%. The achievement was published in Science, affirming the technological breakthrough that will lead nanoscale 3D printing into a new era.
6. The Slime Robot
Researchers at Department of Mechanical and Automation Engineering at CUHK has developed '', which can deform, grab objects and move, just like the sci-fi movie creatures. The magnet particles in the slime give it conductivity and the capability to change its shape to navigate through narrow tubes and complex mazes, self-heal and grab objects driven by an external magnetic field. According to Professor Li Zhang and Dr Mengmeng Sun, the lead author of the publishing, of Mechanical and Automation Engineering Department at CUHK, the slime robot is expected to be of great value in medical applications, such as removing accidentally swallowed objects like button batteries and sharp bones.

The study was widely covered by international media outlets like BBC, Guardian and New Scientist. The news videos have gained over 10 million views online.
7. Powering the Innovation Agenda

CUHK seeks to integrate research, innovation and enterprise into a dynamic and productive continuum. In 2021, six InnoHK Centres and the Innoport were established. InnoHK is a major initiative of the HKSAR Government to develop Hong Kong as the hub for global research collaboration. The six InnoHK centres, covering health, biomedicine, robotics and artificial intelligence, apply CUHK's world-class research discoveries to generate translational impact on a local, national and global scale.


To learn more about SDG 9, please refer to the UN website.