Created on 22 March 2022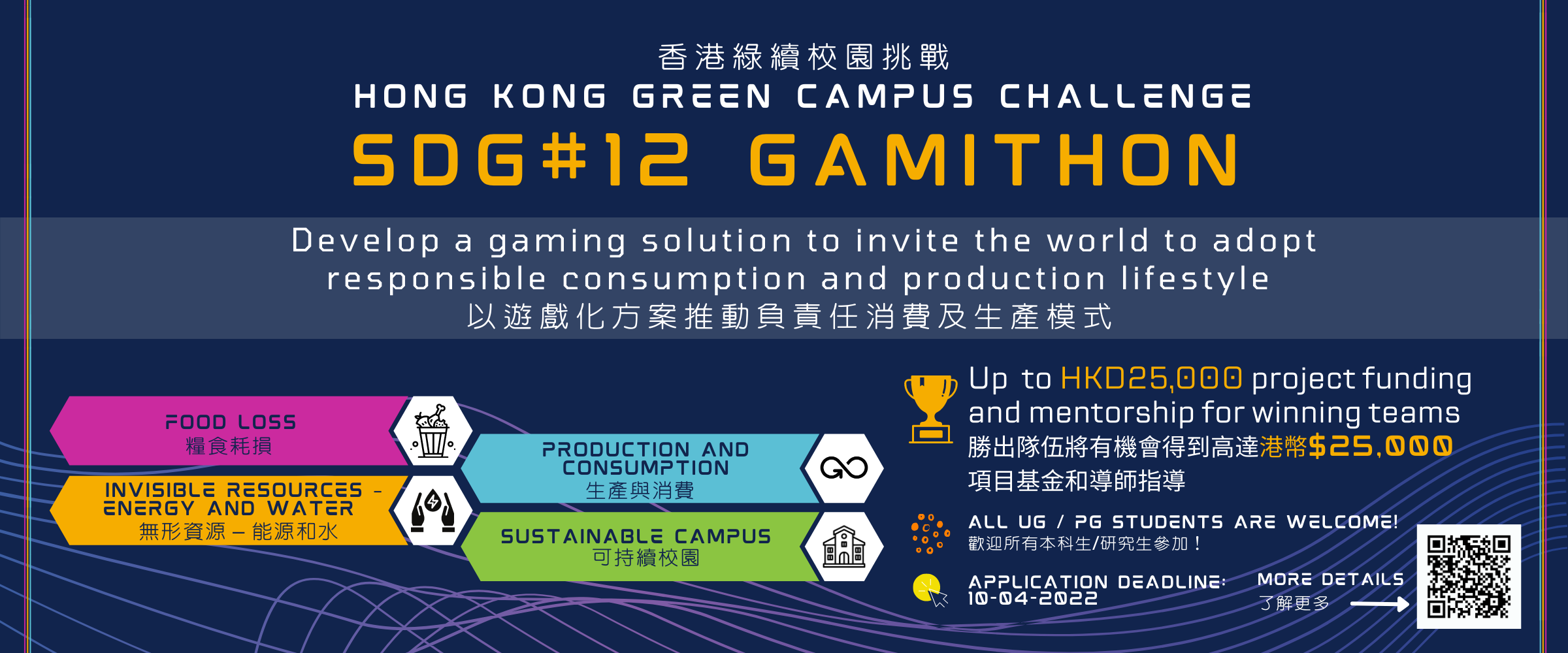 The 'SDG#12 GAMIthon' is one of the 3-year Jockey Club Sustainable Campus Consumer Programme events, aiming to promote responsible consumption and production. Using hackathon as the framework, the core idea is to co-create fun and educational solutions through applying gamification in a sustainability context and bring the solutions into the Hong Kong community and beyond.

Supported by the academia of the tertiary institutions and gaming consultancy in Hong Kong, the participants can gain valuable insights on the key issues on sustainability and gaming framework, thus creating a gaming product that appropriately delivers the message about doing more and better with less.


Mission

Develop a gaming proposal to:

Promote SDG12 – Responsible Consumption and Production
Respond to/ tackle one of the below streams:

Food Loss
Invisible Resources – Energy and Water
Production and Consumption
Sustainable Campus


Participation
Rules

All UG and PG students from 8 member universities of the HKSCC are welcome
Students should enroll as individuals, and can form their teams after the first workshop
Each team should be formed by 5 participants, and must include students from at least 2 different universities
Each team will submit one proposal on their gamified approach in response to one of the streams

Prize

Winning teams will receive up to HKD25,000 funding for game development, prize and mentorship

Enquiries

Mr Michael LEE (michaelkclee@ust.hk)
Ms Christine SO (egchristine@ust.hk)

Details and application:
https://bit.ly/3vYcezL

Application deadline:
10 April, 2022 (Sunday)

The SDG#12 GAMIthon is organized by the Hong Kong Sustainable Campus Consortium (HKSCC) and funded by The Hong Kong Jockey Club Charities Trust.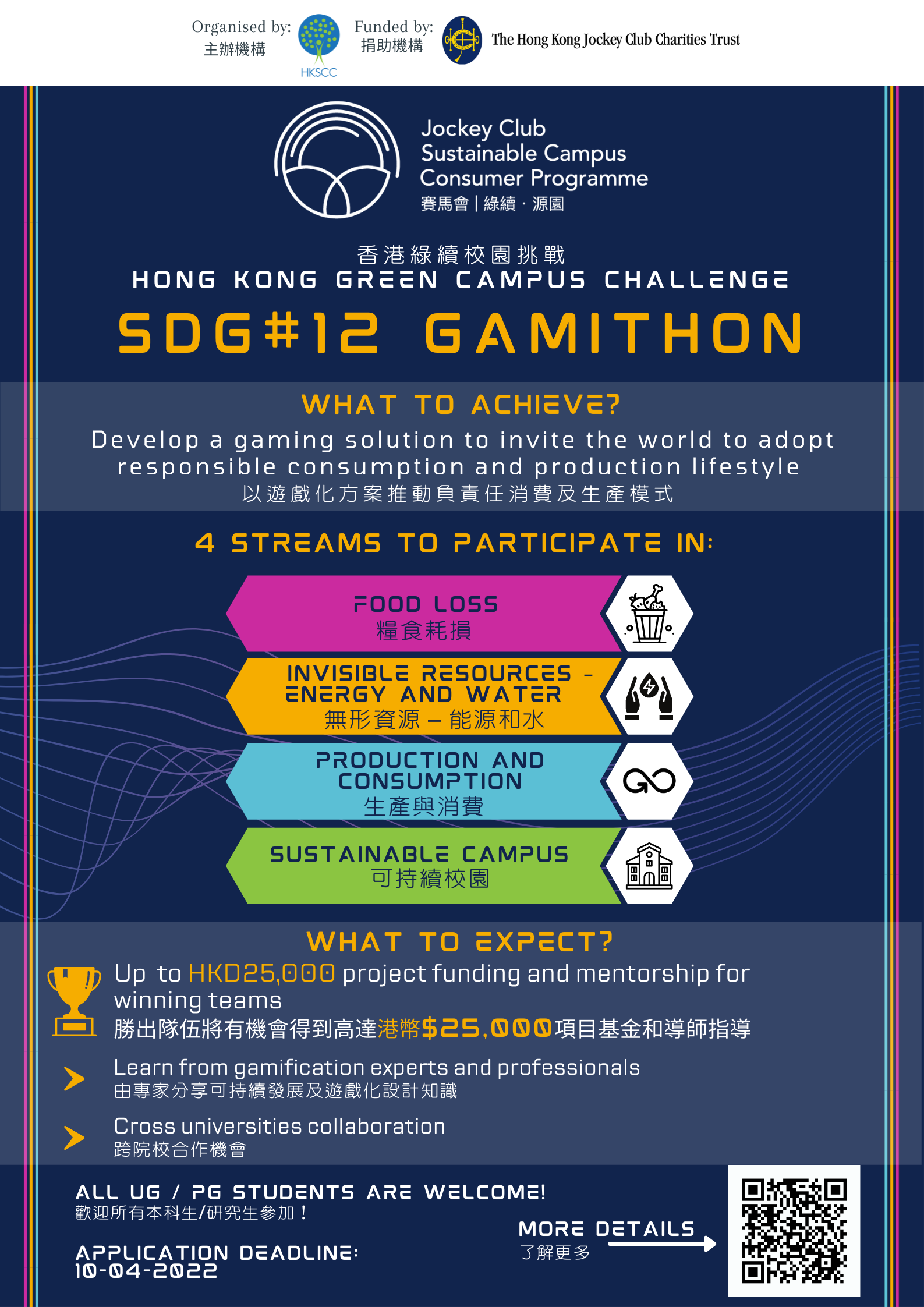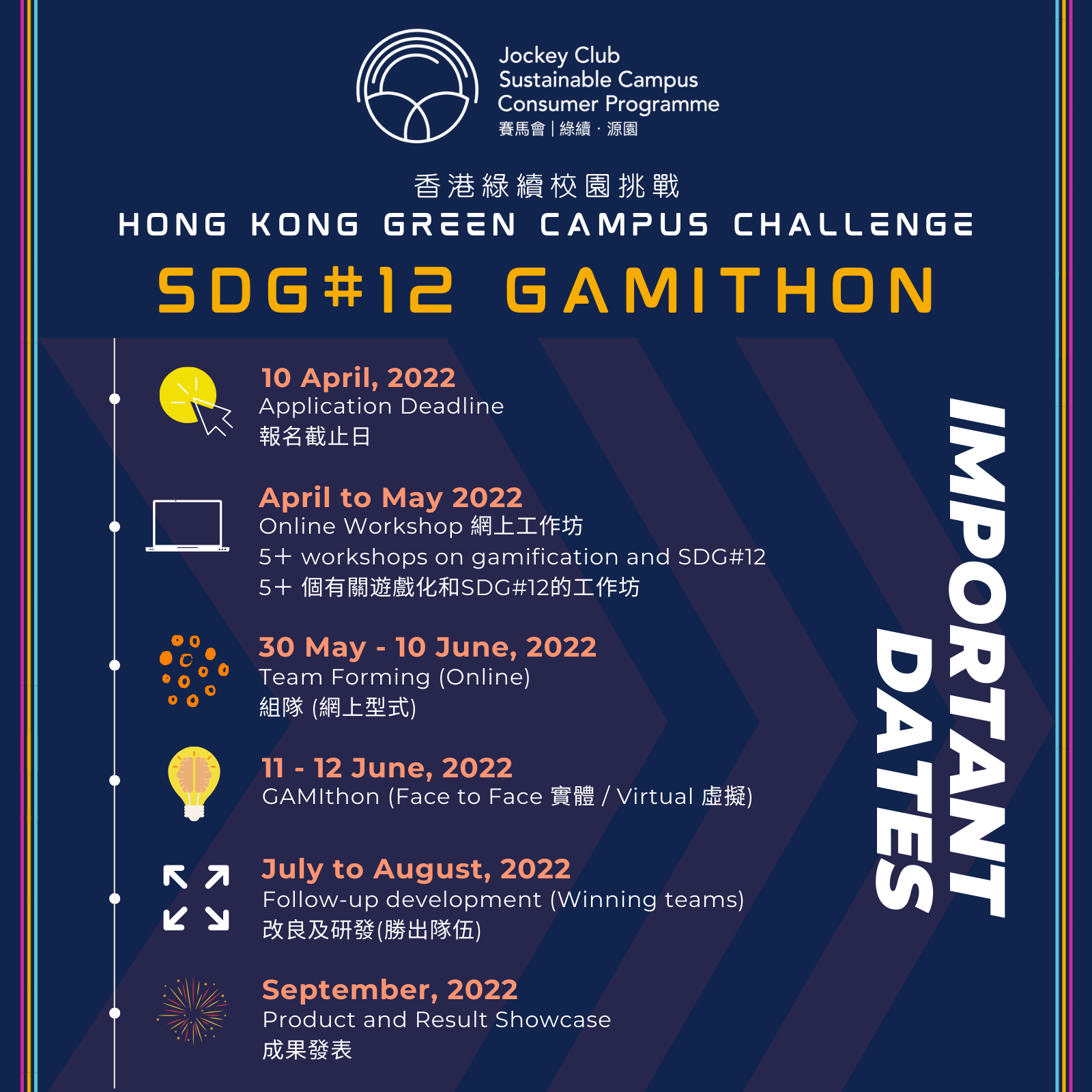 You may be interested in...