Created on 24 May 2022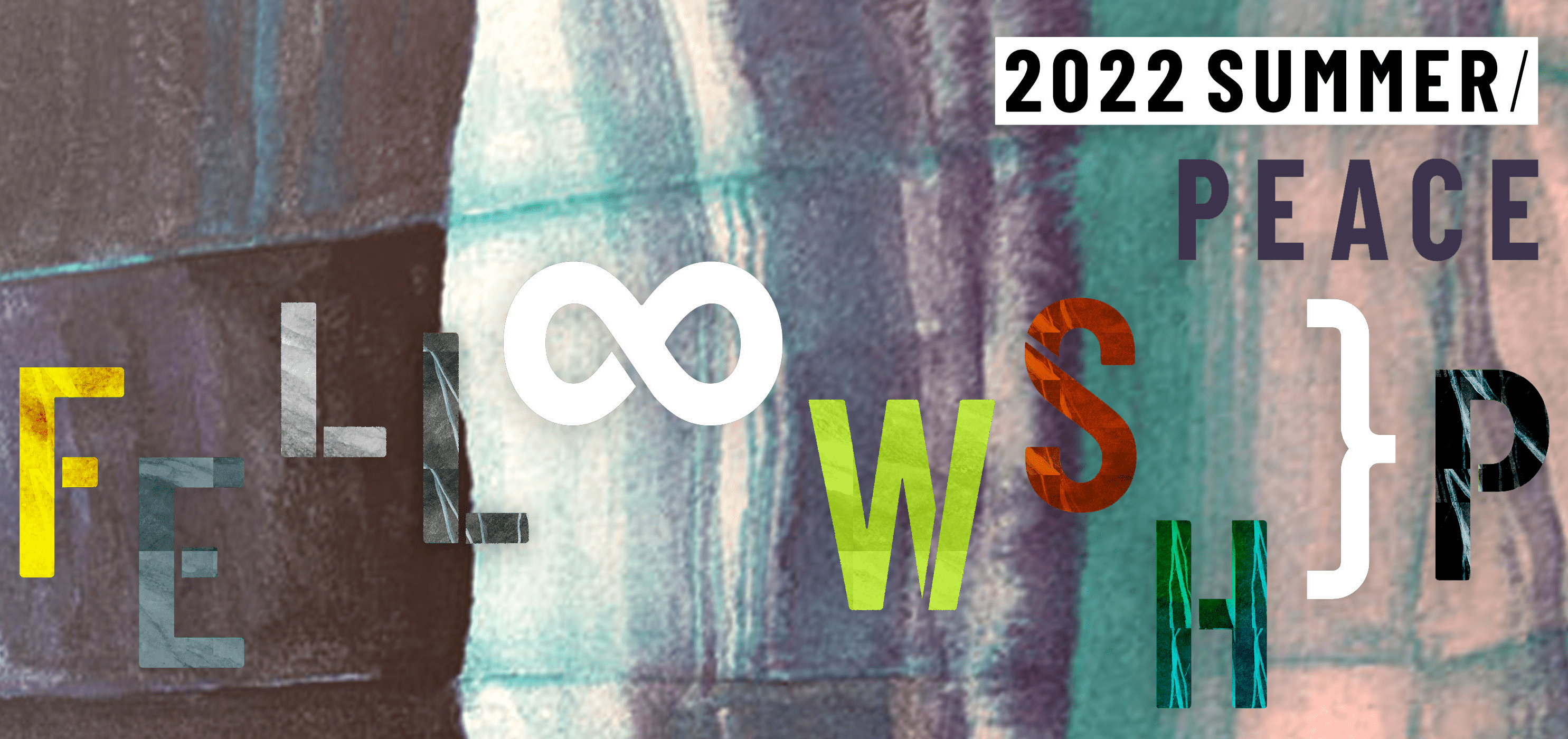 Re-examine and Rethink Hong Kong through a Peace Lens

COVID resurgence, political uncertainty, large-scale armed conflicts and fallouts plus paradigm shifts in technology combine to make a dizzying cocktail.
Making sense of the past, present and future has never been more challenging. How do we stay connected to the here and now? How do we learn from the past and live fully in the present to inform and imagine the future?
The Peace Fellowship is an opportunity for young people to examine these questions through the peace lens. Twelve Peace Fellows will co-explore the possibilities of and for peace, first in a workshop setting and then within the community.
The Peace Fellowship will be conducted largely in Cantonese.
For more information, please refer to Peace Generation's official website.
Application deadline:
5 June 2022 (Sunday), 11:59 pm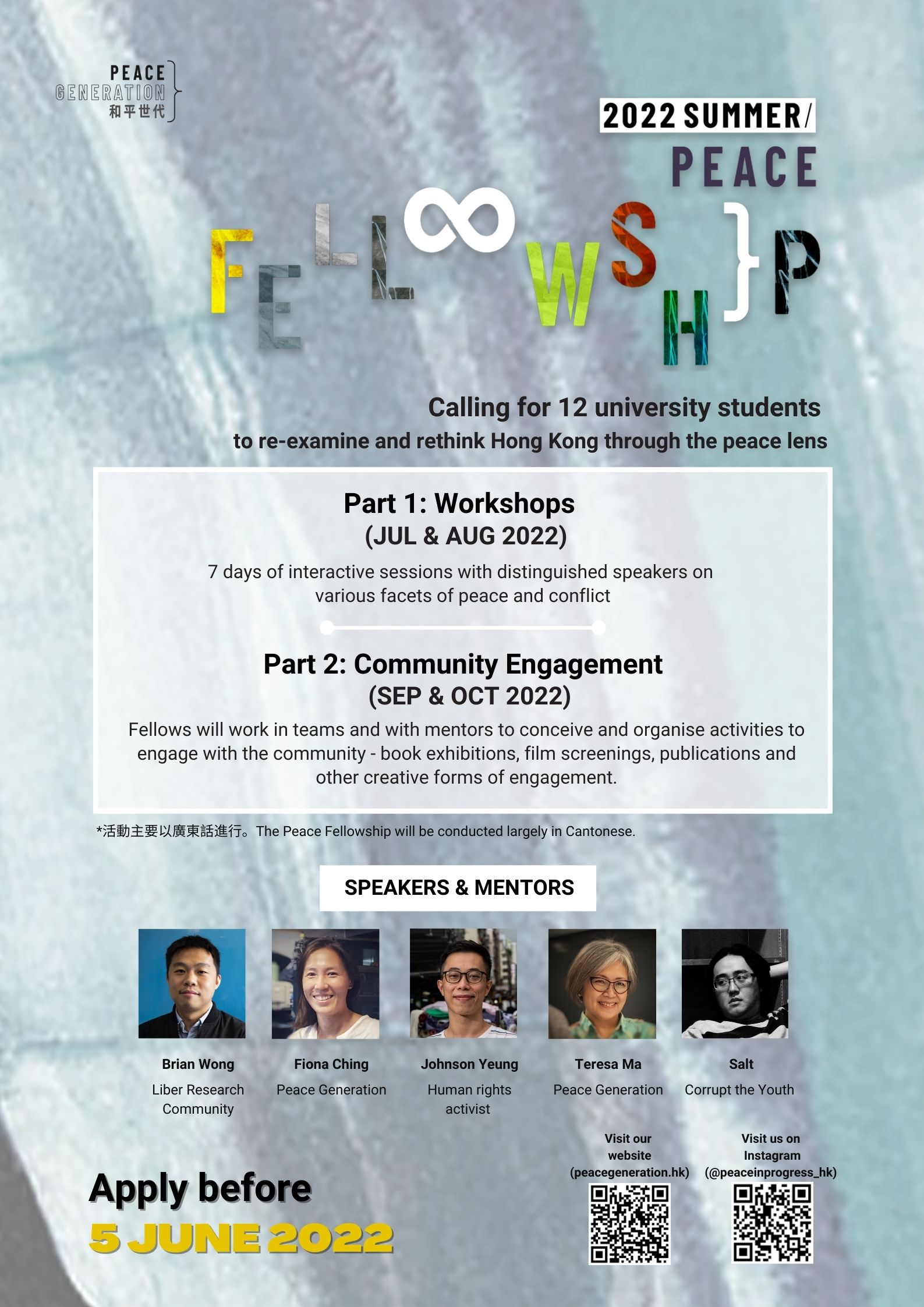 You may be interested in...