In addressing

#SDG16

(Peace, Justice and Strong Institutions),
Peace Generation
will host its first cohort of peace fellows in January 2021. The five-day programme is designed to lead a group of college or university students in Hong Kong to re-examine and rethink our city through the peace lens.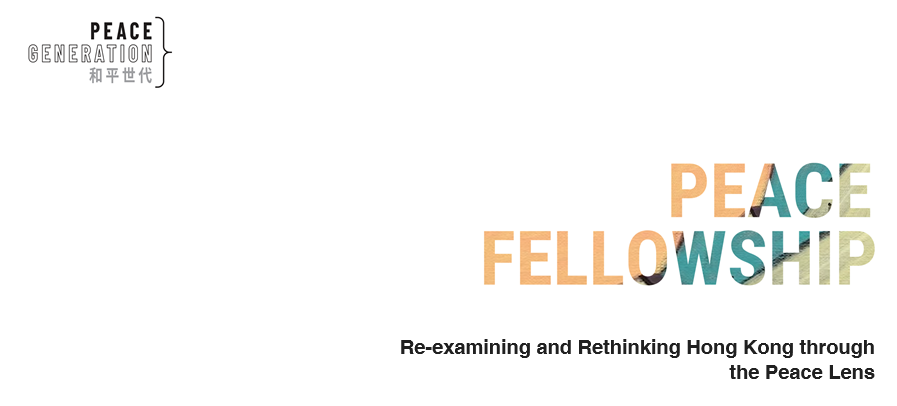 Many are using the catch phrase 'Big Era' to describe the tumultuous times — full of change, confusion and uncertainty — in which we live. It also means we are all part of history in the making. How then do we shape our lives in the face of increasing social and political disagreement and pressure? Is conflict unavoidable? Is violence the unavoidable outcome of conflict? What does peace mean for Hong Kong? What experiences and lessons can we learn from other places that lived through long-term and large-scale social/political unrest?
The programme is designed as a foundation course in peace studies for students interested in Hong Kong social, political and cultural issues. It provides the chance to discover the following:
theoretical concepts of peace and conflict
conflict transformation
nonviolent resistance and communications
justice and peace
Details
4–8 January 2021 (Mon–Fri)
10pm – 4pm daily
8 participants
Engaging interactive seminars and workshops, site visits, and panel discussions
Apply by 22 November 2020
Speakers & Facilitators
Margaret Ng, Barrister; Politician; Former LegCo Member
Michael Alar, Conflict Transformation Specialist; World Bank Consultant
Teresa Ma, Founder and Director of Peace Generation
Mars Media Academy and many more
Further Information & Enquiries
Sign up for the online briefing session on 2 November to find out more
You may be interested in...