• Overall average score up by 11.13 per cent
• Top 20 companies up by 5.29 per cent
• Mainland Chinese companies show continuous improvement in business sustainability
Date: 25 July 2018
The Chinese University of Hong Kong (CUHK) Business School's Centre for Business Sustainability (CBS) announced today results of the 3rd Hong Kong Business Sustainability Index (HKBSI), where leading companies in Hong Kong have shown increasing concerns for corporate social responsibility (CSR) and business sustainability.
Established in March this year, CBS is a joint effort of Department of Government and Public Administration and Department of Management at CUHK. The Centre will continue the sustainability index projects initiated by Prof. Carlos Lo, when he set up the Sustainability Management Research Centre (SMRC) at The Hong Kong Polytechnic University (PolyU) in May 2013, with the support of The Hong Kong Council of Social Service and the Hong Kong Productivity Council as strategic partners. As one of the major initiatives, HKBSI aspires to inspire companies in Hong Kong to adopt CSR as a progressive business model for them to achieve business sustainability.
Compared to the results of the 2nd HKBSI released in 2016, the overall average score of the 50 constituent companies of the Hang Seng Index (HSI) as at 6 June 2017 in the 3rd HKBSI was 50.82 (out of 100 points), an increase of 11.13 per cent, whereas the average score of the top 20 Index companies has recorded 72.46 (out of 100 points), up by 5.29 per cent.
Both the overall average score and that of the top 20 Index companies have registered an increase for two consecutive rounds of HKBSI. In comparison with that of the 1st HKBSI, which was launched in December 2015, the overall average score of the 3rd HKBSI registered an increase of 21.72 per cent (from 41.75 points in the 1st HKBSI). For the top 20 HKBSI Index companies, the mean score of this round has recorded a significant improvement of 26.57 per cent (from 57.25 points in the 1st HKBSI).
Prof. Carlos Lo, Director of CBS, explained that the assessment of HKBSI is based on the unique "Values – Process – Impact" (VPI) model, which was developed by SMRC and launched in 2015. He highlighted the progressive advancement in the performance of business sustainability over the past three rounds of HKBSI. However, he pointed out that in this latest round, despite an increase in the overall average score, the standard deviation was also visibly large (21.5 points), reflecting a huge performance gap between the top and bottom companies. For the top companies with over 80 points, their overall performance in sustainability attained the level of "pace-setter" and was comparable to international standard. But for those companies scored below the overall average score, they were still in the stage of "explorer" and have yet to set a clear CSR orientation and a proper management framework.
Among the assessment aspects of VPI, in comparison with the results of the 2nd HKBSI, "Values" has registered the highest score of 62.40 points and the highest growth of 16.57 per cent in the 3rd round. "Process-Management" (58.48 points) and "Process-Practice" (56.22 points) have also performed well, recording 6.72 per cent and 8.72 per cent rise respectively. The average score of "Impact" (32.59 points) has chalked up an impressive increase of 14.33 per cent; yet, "Impact" has remained as the weakest area across the board.
Prof. Lo attributed the high score in "Values" to the companies' increasing adoption of conceptual frameworks related to business sustainability and CSR, as well as their greater concern for various stakeholders. It shows that companies have increasingly approached their CSR activities in a strategic manner, with defined priorities aligned with their business drivers, thus enabling the companies to leverage their strengths for achieving better impact on the beneficiaries.
On "Impact" of the VPI model, the weakest area that companies performed, Prof. Lo said many companies are still implementing CSR on project-driven basis. Although many have begun to take "Impact" more seriously, they still lack the ability to measure, both qualitatively and quantitatively, the results and impacts of their CSR practices and activities. He said evaluation and review of these practices are still relatively less developed in many companies, and it will be important for them to apply measurable Key Impact Indicators and comparable data related to CSR management. Such evaluations are useful for companies in not only improving their internal governance, but also strengthening their external accountability.
Currently, more than half (52 per cent) of the HSI constituent companies are non-Hong Kong based companies, comprising of H-shares, red chips and other mainland Chinese firms listed in Hong Kong. The overall average score of these companies in the 3rd HKBSI recorded a 20.36 per cent rise to 42.33 (out of 100 points) when compared to that of the 1st HKBSI, showing a continuous improvement in the performance of business sustainability.
"This is an encouraging trend, indeed", expressed by Prof. Lo, given that most of these non-local companies are Chinese firms, which are late comers of CSR with limited knowledge on business sustainability. It is expected that this group of companies will continue to make noticeable improvement in their CSR management and performance as their learning curve steadily progresses. On the whole, the rising trend of their CSR performance indicates a lift of the quality of corporate management, which in return, will positively impact their competitive advantage and hence investment value.
HKBSI aims at encouraging companies in Hong Kong to adopt CSR as a progressive business model for them to achieve business sustainability. Putting a spotlight on the largest companies as a leading force, fifty HSI constituent companies were invited to complete an online assessment questionnaire concerning their CSR performance for the financial year ended in 2015/16, based on publicly available information. Each company was assessed in three major areas, namely CSR Values, CSR Process (comprising CSR management and practices) and CSR Impact against seven stakeholder groups, as well as the company's contributions to economic, social and environmental sustainability. As the Technical Partner of the project, SGS Hong Kong Limited conducted sample check and verification of the information provided by individual companies.
Since 2015, SMRC at PolyU has compiled the HKBSI and announced the results on an annual basis in order to timely inform both the local and the international business communities the on-going development and performance of the Hang Seng Index's constituent companies on business sustainability. CBS will continue such meaningful project to promote CSR and business sustainability in both local and regional business communities in the wake of the move of Prof. Carlos Lo from PolyU to CUHK. The compilation of the 4th HKBSI is now under preparation and the results will be announced toward the end of this year.
"We hope that participating companies can make full use of HKBSI assessment and individual company reports, which reflect their CSR performance and level of sustainability, as a comprehensive and holistic tool to review their annual business sustainability achievements, and to identify ways for improving the weaker areas in their CSR practices and impacts," said Prof. Lo.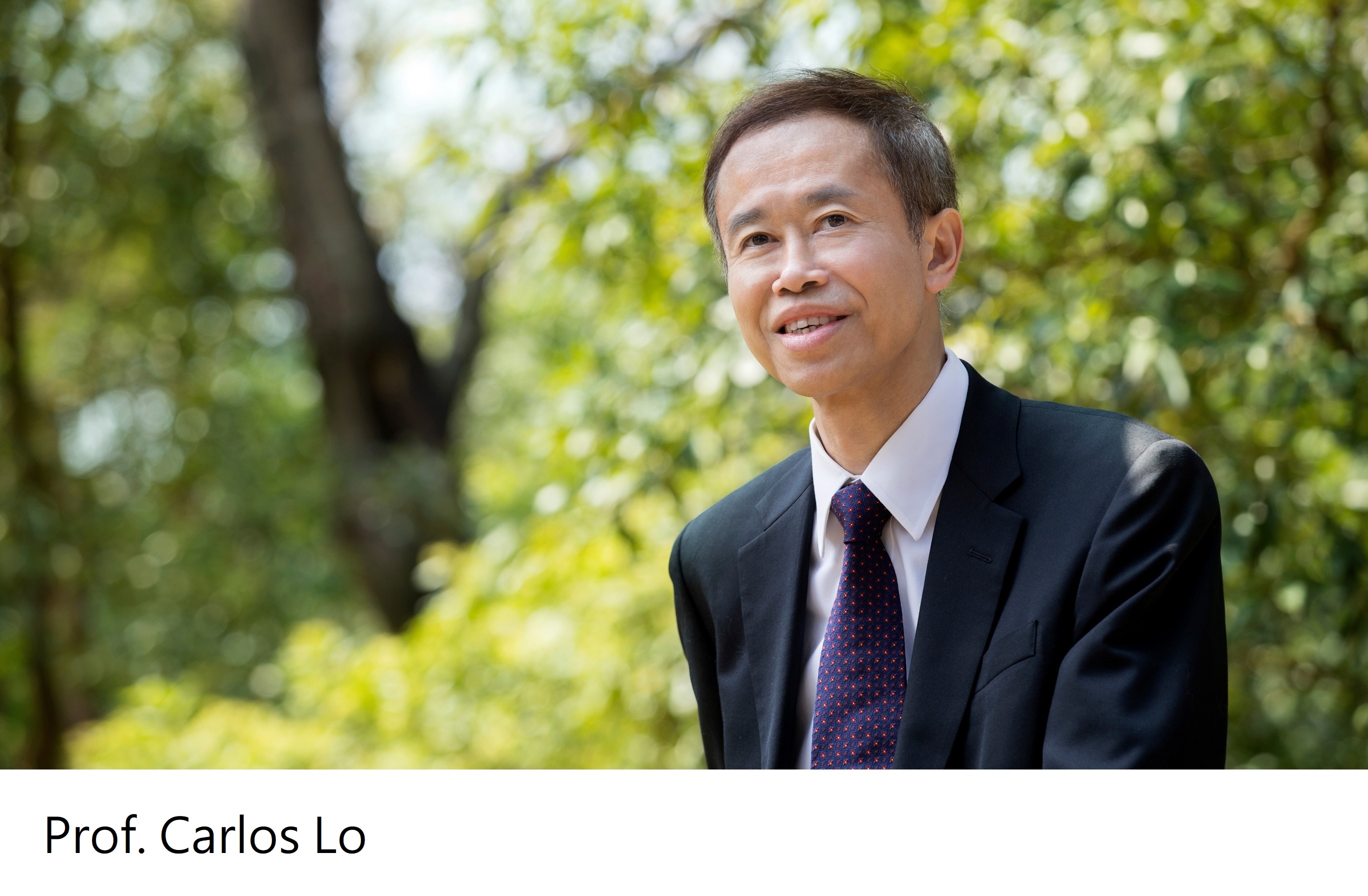 You may be interested in...