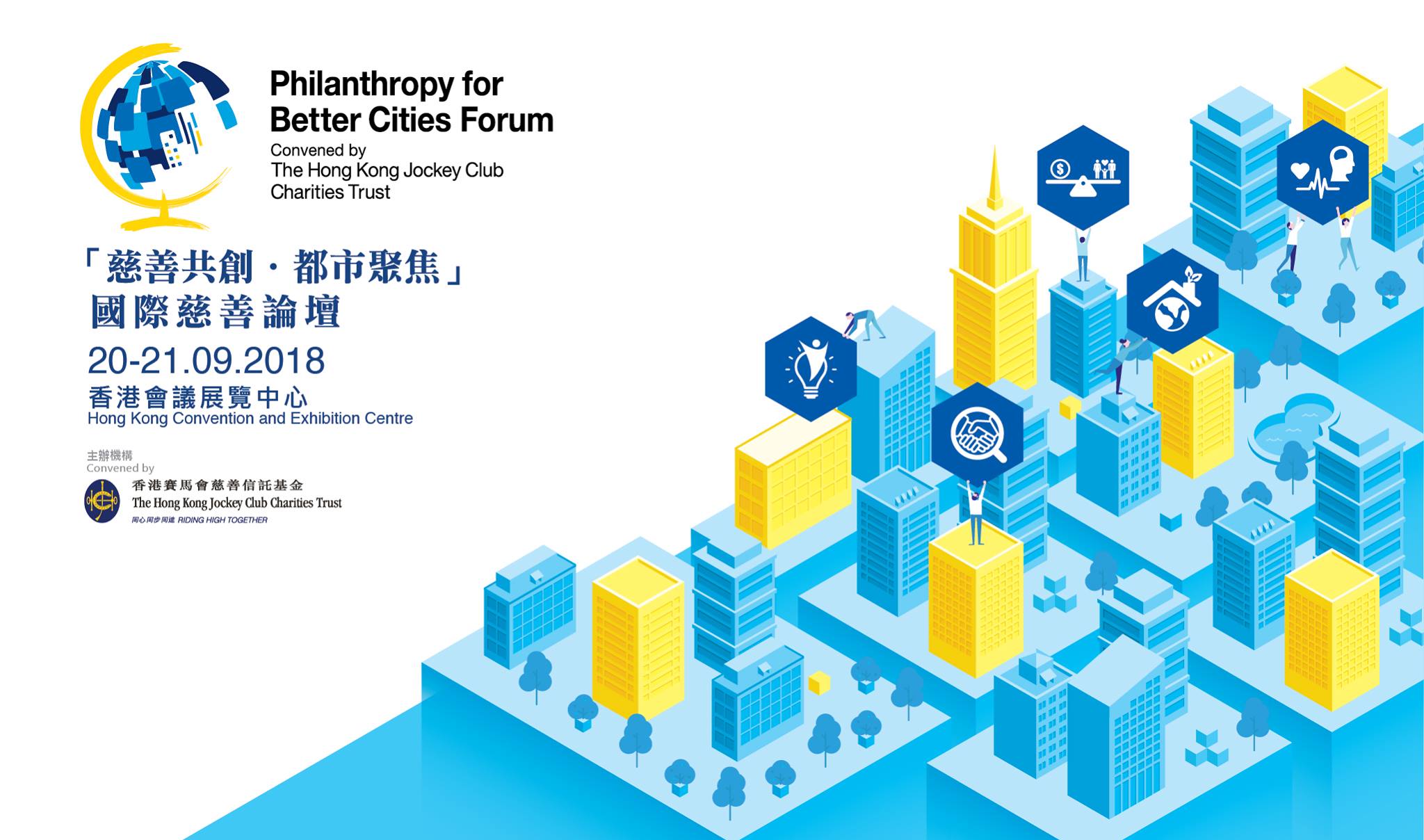 20 - 21 September 2018
Philanthropy for Better Cities Forum
Tackling Metropolitan Social Issues
Urbanisation in recent decades has been accelerating on an unprecedented scale, fundamentally transforming the opportunities and challenges that cities face today. There is a need to create a common platform that facilitates dialogue on addressing the social needs of 21st century cities.
As a Supporting Partner, SDSN Hong Kong is proud to present the Philanthropy for Better Cities Forum convened by The Hong Kong Jockey Club Charities Trust. Being the first of its kind in Asia to focus on metropolitan social issues, the Forum is aimed at:
Fostering in-depth, unbiased conversations
Stimulating fresh and innovative thinking in response to pressing challenges
Encouraging cross-sectoral collaboration
The Forum provided delegates with:
Actionable insights in addressing metropolitan social issues shared by internationally-renowned speakers and experts
International case studies on social issues with additional flavour from the perspectives of Hong Kong and China
Increased awareness of various innovative ways that different sectors can create social impact
An unrivalled opportunity to meet like-minded delegates to exchange ideas and explore future collaboration
Please click here for details of the Philanthropy for Better Cities Forum.
You may be interested in...