Created on 4 July 2022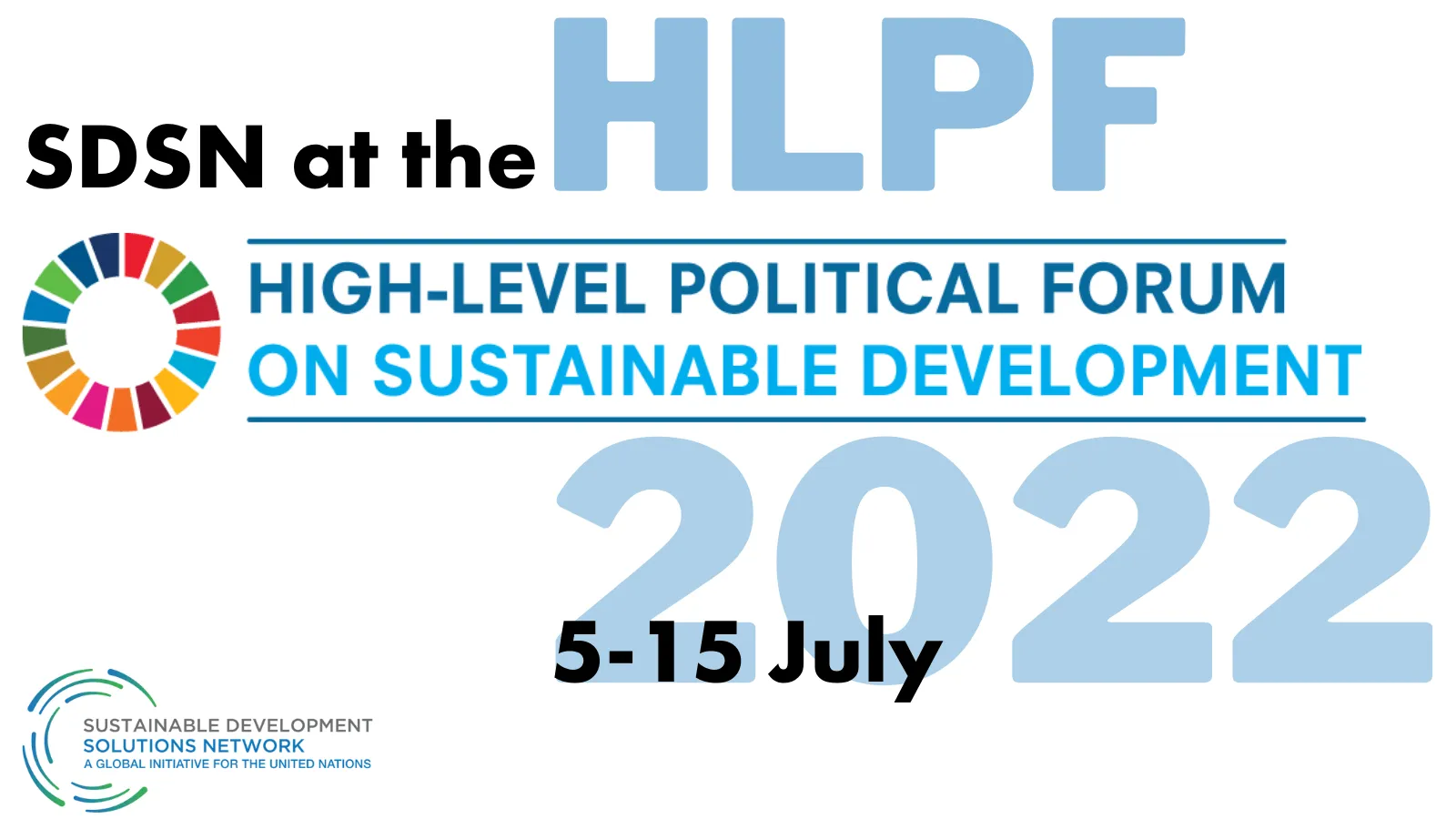 Established in 2012, the United Nations High-level Political Forum on Sustainable Development (HLPF) is a central United Nations Platform for the follow-up and review of the 2030 Agenda for Sustainable Development and the SDGs at a global level. This year, HLPF will be held from 5 to 15 July, with the theme 'Building back better from the coronavirus disease (COVID-19) while advancing the full implementation of the 2030 Agenda for Sustainable Development'.
SDSN and its partners are hosting a number of events alongside the HLPF 2022. We are thrilled to invite you to join us at the following events:
Date & Time (HKT)
Event

5 July 2022
7:00 - 8:00 pm

International Spillover Effects and Their Impact on SDG Achievement Across Countries

6 July 2022
2:00 - 3:45 am

Transformative Education, Digital Learning, and Partnerships toward a more Sustainable and Equitable Future

7 July 2022
1:00 - 2:35 am

A Green and Inclusive Recovery for the Amazon

13 July 2022
7:30 - 9:00 pm

Launch of the Benin Sustainable Development Report (Interprétation en français lors de l'évènement)

13 July 2022
7:30 - 9:00 pm

Financing for Sustainable Development in Vulnerable Countries
For details and registration, please refer to the SDSN Global website.
You may be interested in...