Created on 19 September 2022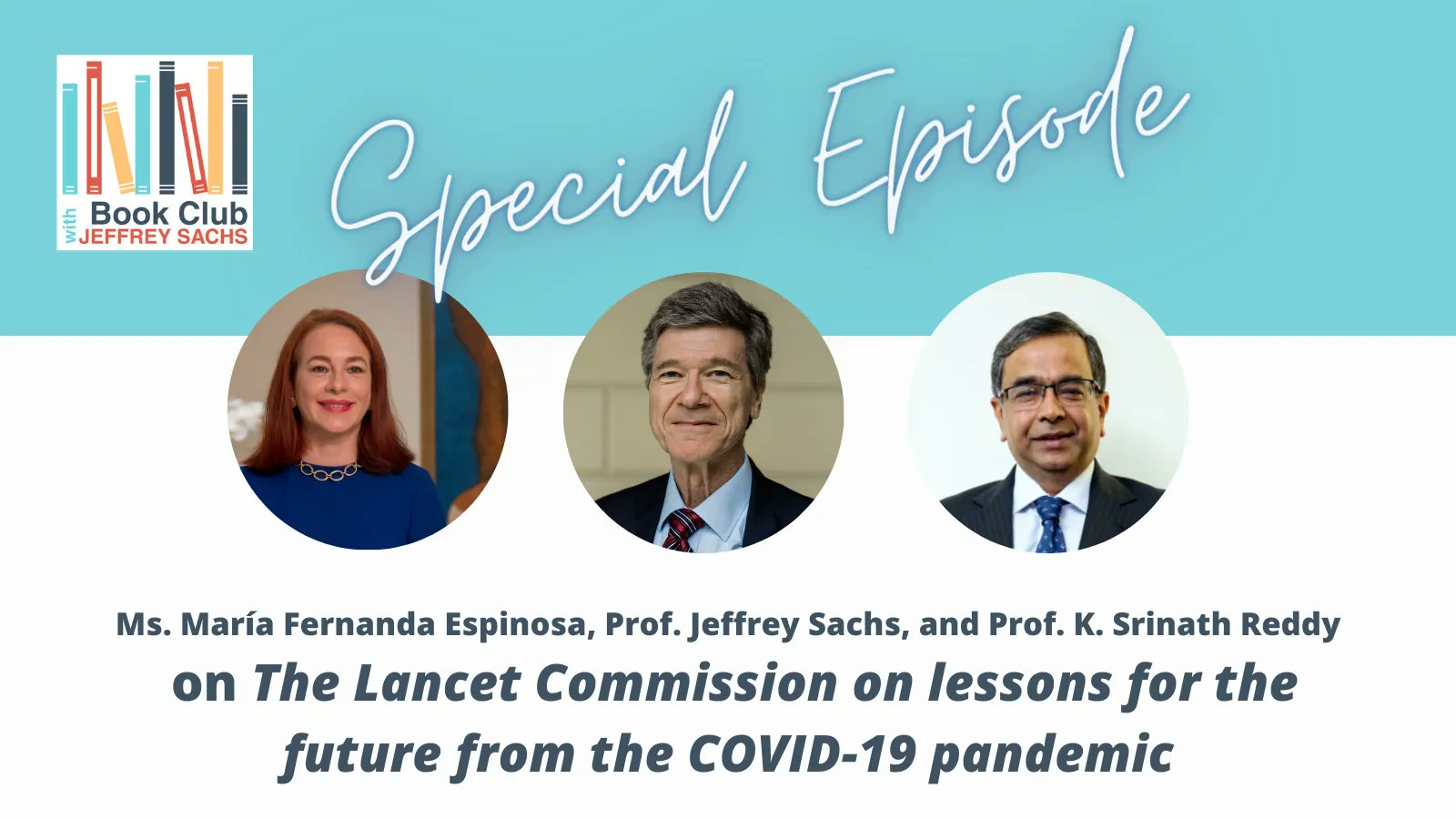 The Book Club with Jeffrey Sachs is now presented in podcast, with new episode airing in the first Tuesday of each month. Find 'Book Club with Jeffrey Sachs' on Apple Podcasts, Spotify, Google Podcasts, and other major podcast apps. Be sure to subscribe for episode updates! The episodes can also be accessed directly here.
Join Professor Jeffrey Sachs and Ms María Fernanda Espinosa, and Professor K. Srinath Reddy for their discussion of The Lancet Commission Report on lessons for the future from the COVID-19 pandemic.
From the background to the Commission, possible origins of the virus that caused Covid-19, to the failures of international cooperation and national public-health-policy-making – failures that caused 18 million deaths worldwide. Most importantly, they dived into the Commission's recommendations on how to prevent or confront future global health emergencies, starting with strengthening WHO as the core pillar of global policy.
How to engage
Watch
Watch the monthly author conversations. Past session recordings are in the

SDG Academy Library

for on demand viewing.
---

About the Book Club with Jeffrey Sachs
Hosted by Columbia University Professor Jeffrey Sachs, the eminent thought-leader in economics and sustainable development, the Book Club features monthly interviews with renowned authors about their ground-breaking work in sustainability, economics, history, social justice, and more.
All information about the Book Club with Jeffrey Sachs can be found at www.bookclubwithjeffreysachs.org.
You may be interested in...