Created on 10 July 2023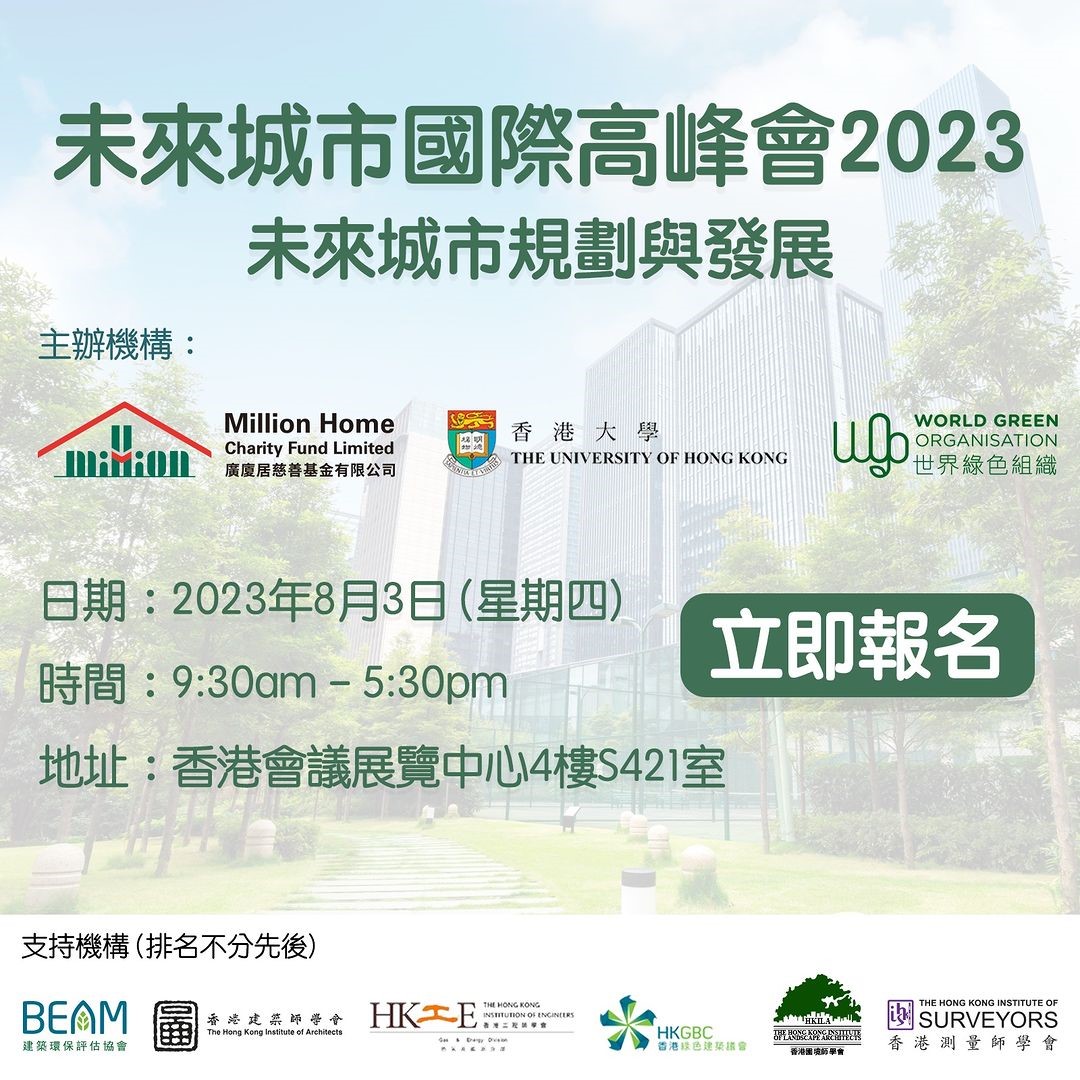 Million Home Charity Fund Limited, The University of Hong Kong, and World Green Organisation are jointly organizing an international summit on urban planning and construction to showcase successful experience in China and other international cities. Sign up to grasp the opportunity to network with like-minded individuals, share on research findings, and learn from leading experts in sustainable city planning and development.
Date

3 August 2023 (Thursday)

Time

9:30 am – 5:30 pm (HKT) | Convert to your time zone

Venue

In-person
S421 (Conference Room), Hong Kong Convention and Exhibition Centre, 1 Expo Drive, Wan Chai

Registration
Details of the summit can be found on World Green Organisation's website.
You may be interested in...