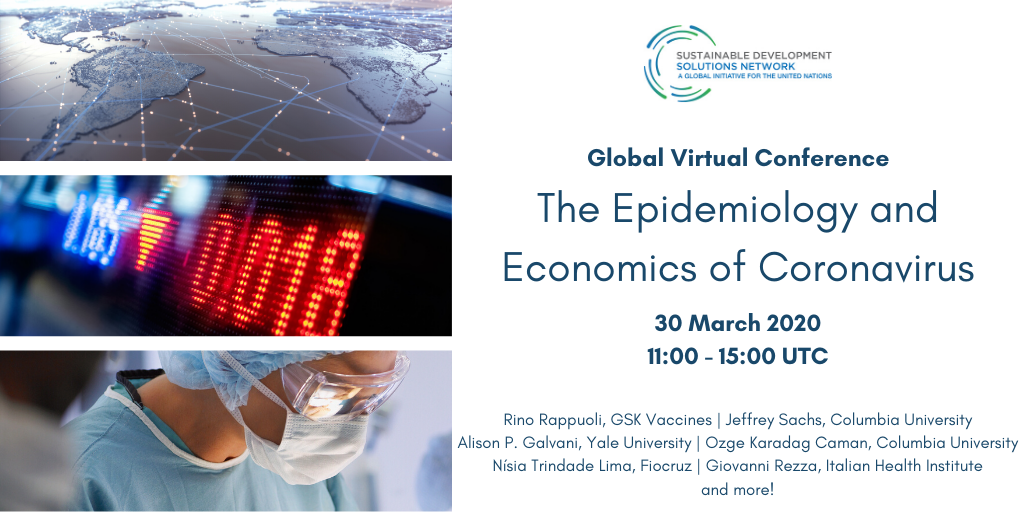 COVID-19 is complicating efforts to implement the Sustainable Development Goals (SDGs) around the world and posing a real risk to achieving targets on communicable disease, education, life expectancy, and decent work. What are the implications of COVID-19 for public health and the SDGs? And how, according to science, should we respond?
Join the UN Sustainable Development Solutions Network (SDSN) and experts from around the world as they explore different countries' responses to the pandemic, and what this means for the global economy and the global movement to achieve the SDGs.
The virtual conference will take place on Monday, March 30, 2020, from 11:00 – 15:00 UTC. (Convert to your local time zone.)
Register here: bit.ly/EconomicsOfCOVID19
You may be interested in...