The UN Conference of Parties (COP) on climate change will hold its 24th meeting in Poland in December. Secondary school students in Hong Kong are invited to participate in the 'Simulation of the UN COP 24 Climate Change Conference', jointly organized by the Hong Kong America Center and the Jockey Club CarbonCare Open Innovation Lab, on 8 Dec 2018 (Sat).
Register Now: https://goo.gl/1xZaTn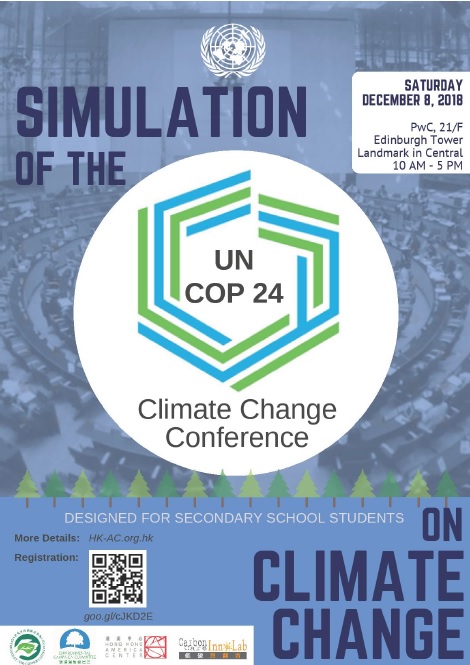 You may be interested in...