Created on 1 September 2022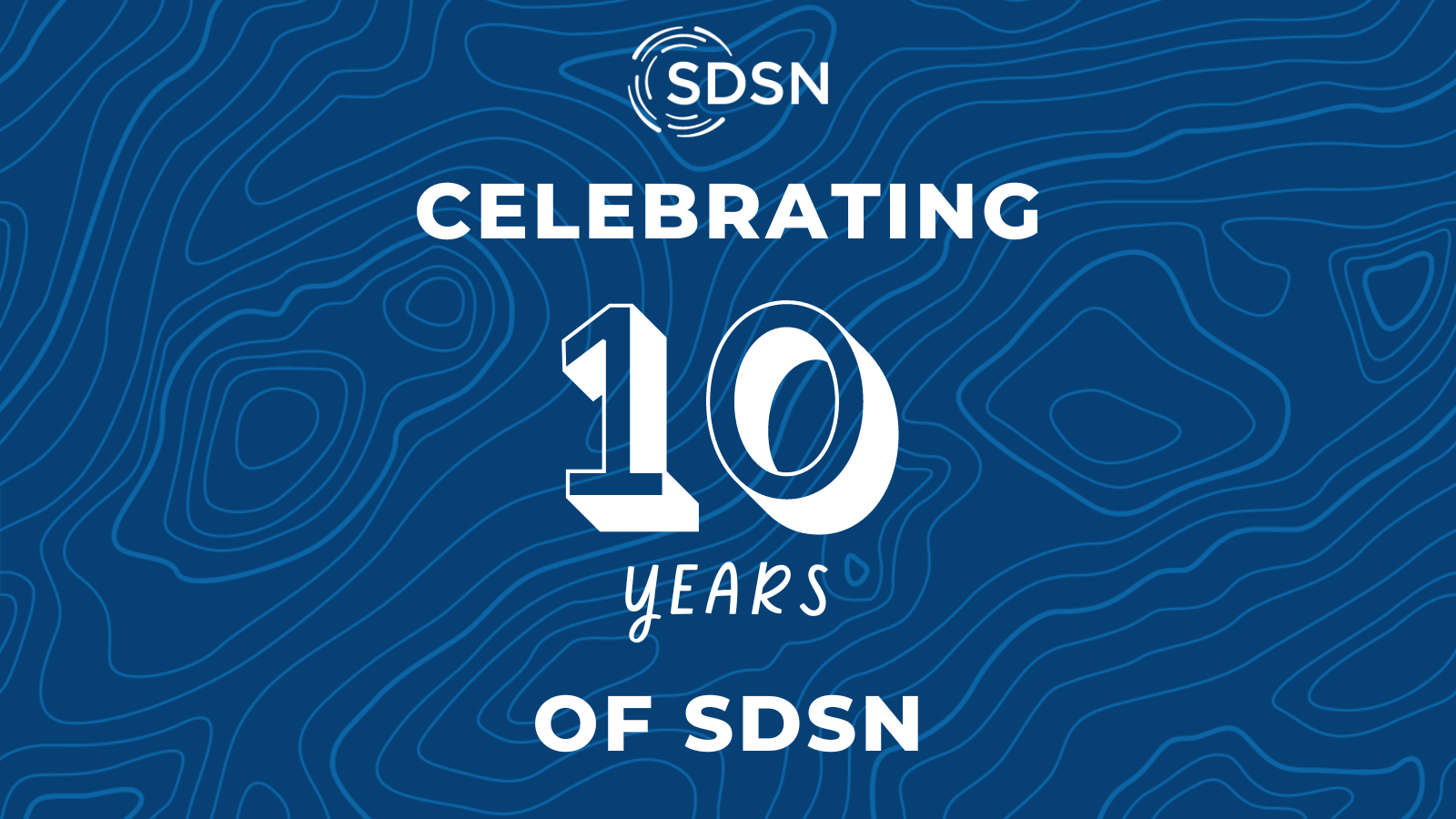 Established in 2012 under the auspices of the UN Secretary-General, SDSN has been working to promote integrated approaches to the SDGs and the Paris Agreement for 10 years!
SDSN is proud of what it has accomplished in the last 10 years, including reaching over 1,700 members in 50 networks across 137+ countries, publishing numerous reports tracking progress on the SDGs, and providing educational content on critical issues for the future of people and planet.
Join us in reflecting on the past decade of education, research, policy analysis, and global cooperation with a blog co-authored by Professor Jeffrey Sachs, President of SDSN and Professor John Thwaites, Co-Chair of our Leadership Council and Networks Strategy Council.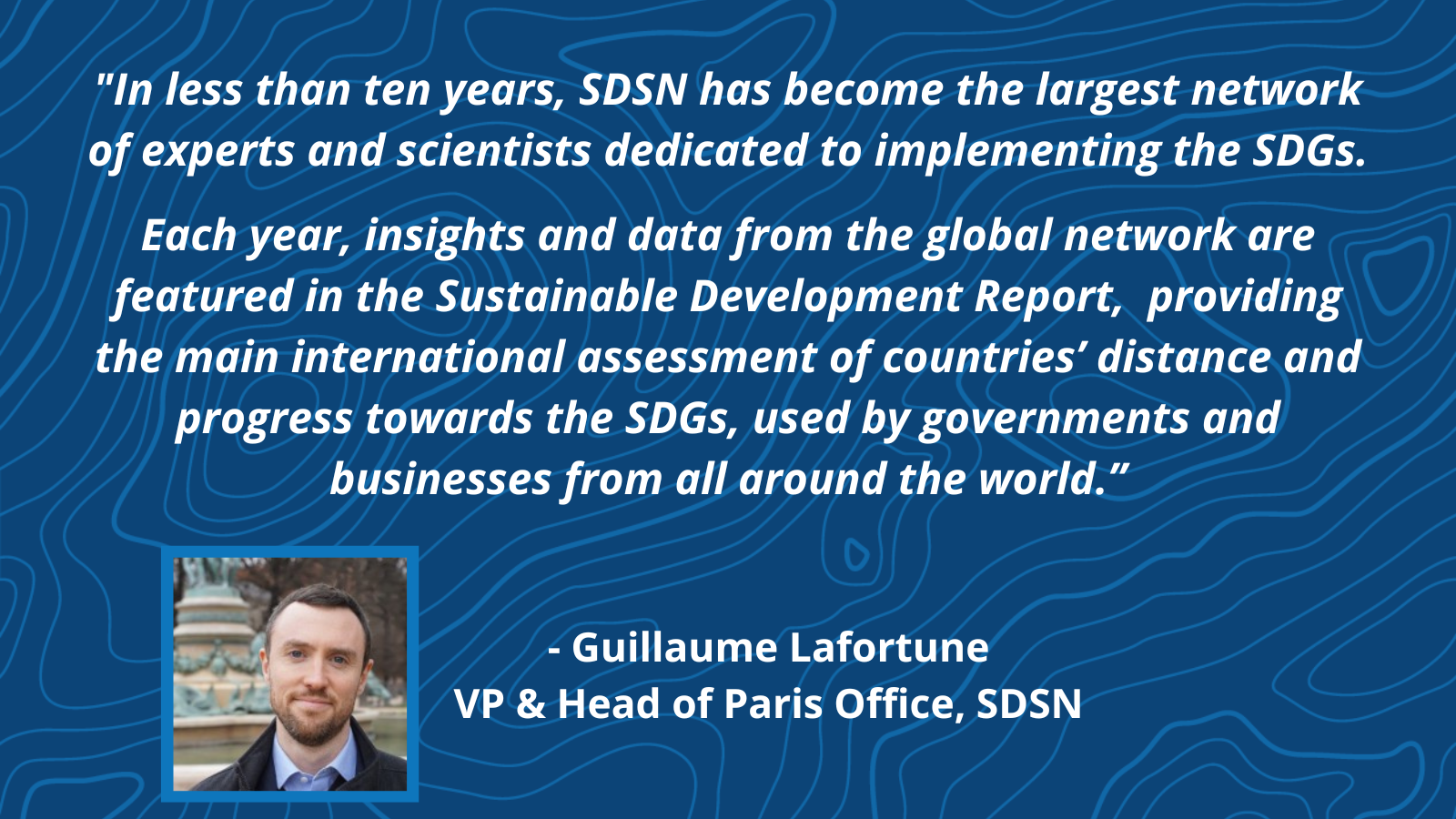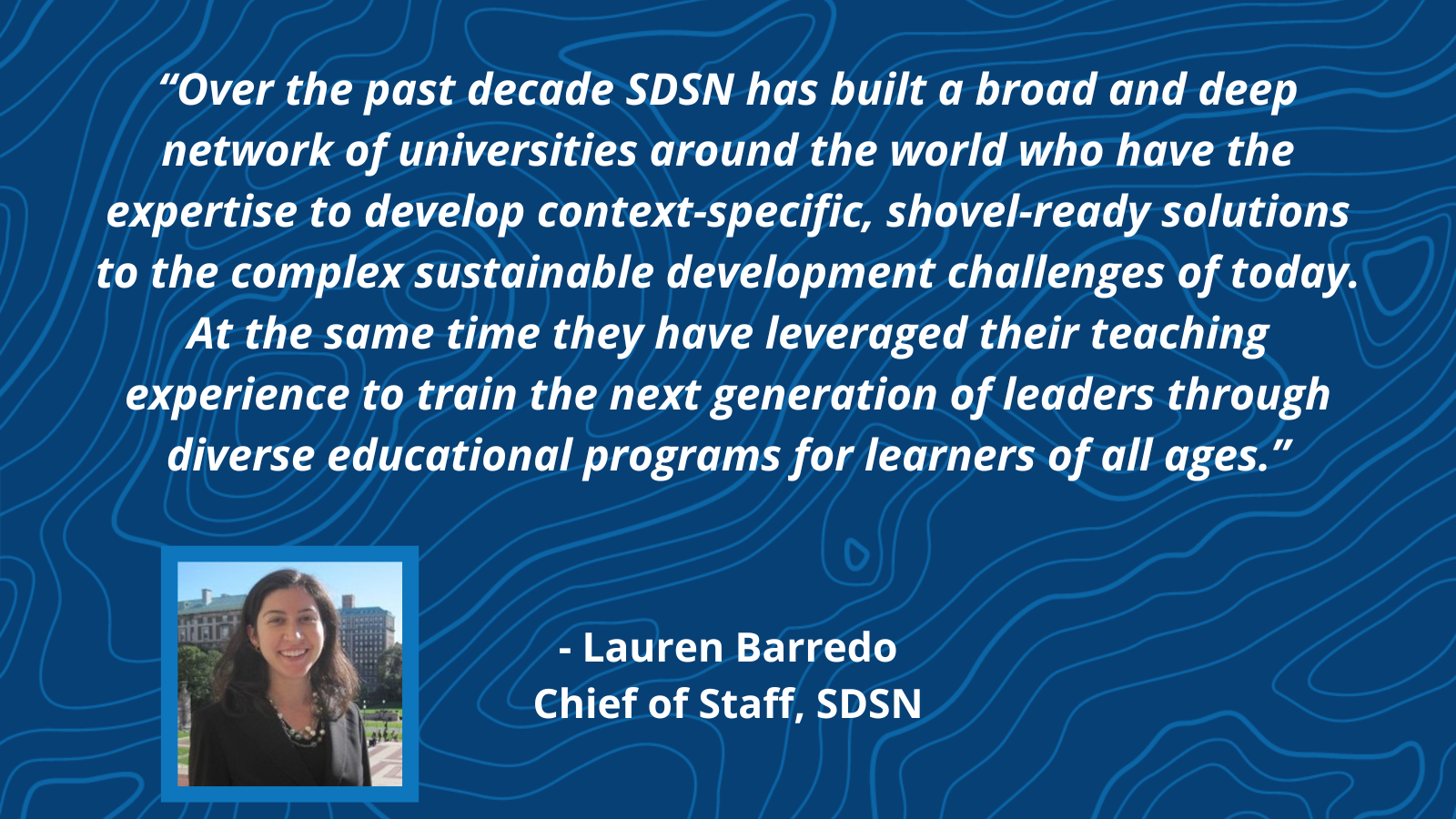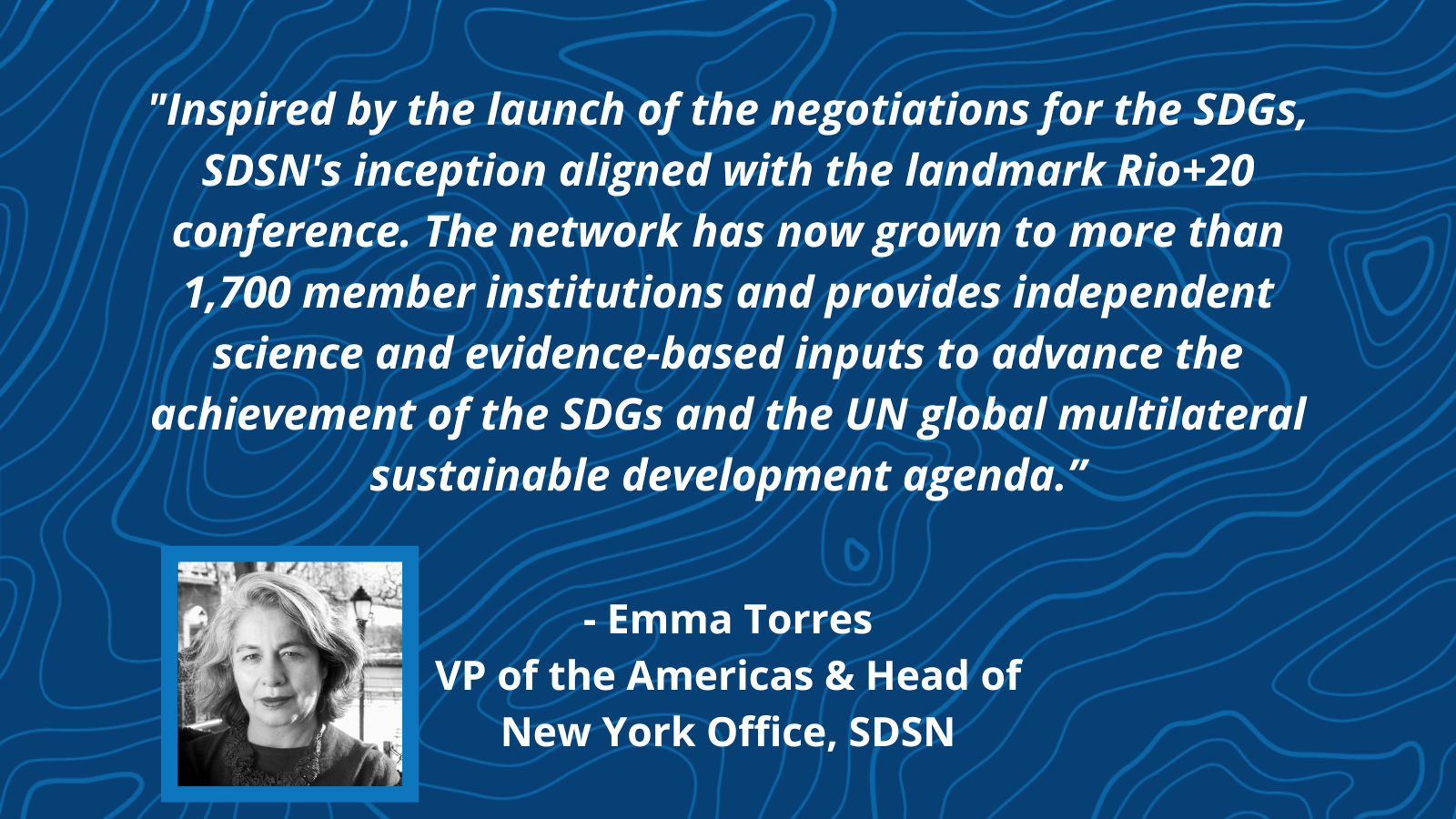 You may be interested in...