Created on 27 February 2023

Climate Action Recognition Scheme (CARS) is an entrepreneurship program initiated by Hong Kong SDG Hub, co-organized by the Environment and Ecology Bureau, and sponsored by The Hongkong Bank Foundation.
CARS recognizes and invests in innovative and outstanding start-up ideas addressing SDG 13 – Climate Action. It aims to support young entrepreneurs committed to acting on and commuting climate awareness into climate actions and solutions by providing holistic training, mentorship support, a publicity and networking platform, fund, and resources.
This year, SDSN HK is honoured to be one of CARS's strategic partners.
For more details, please refer to the CARS's official website. Application is open till 2 May 2023.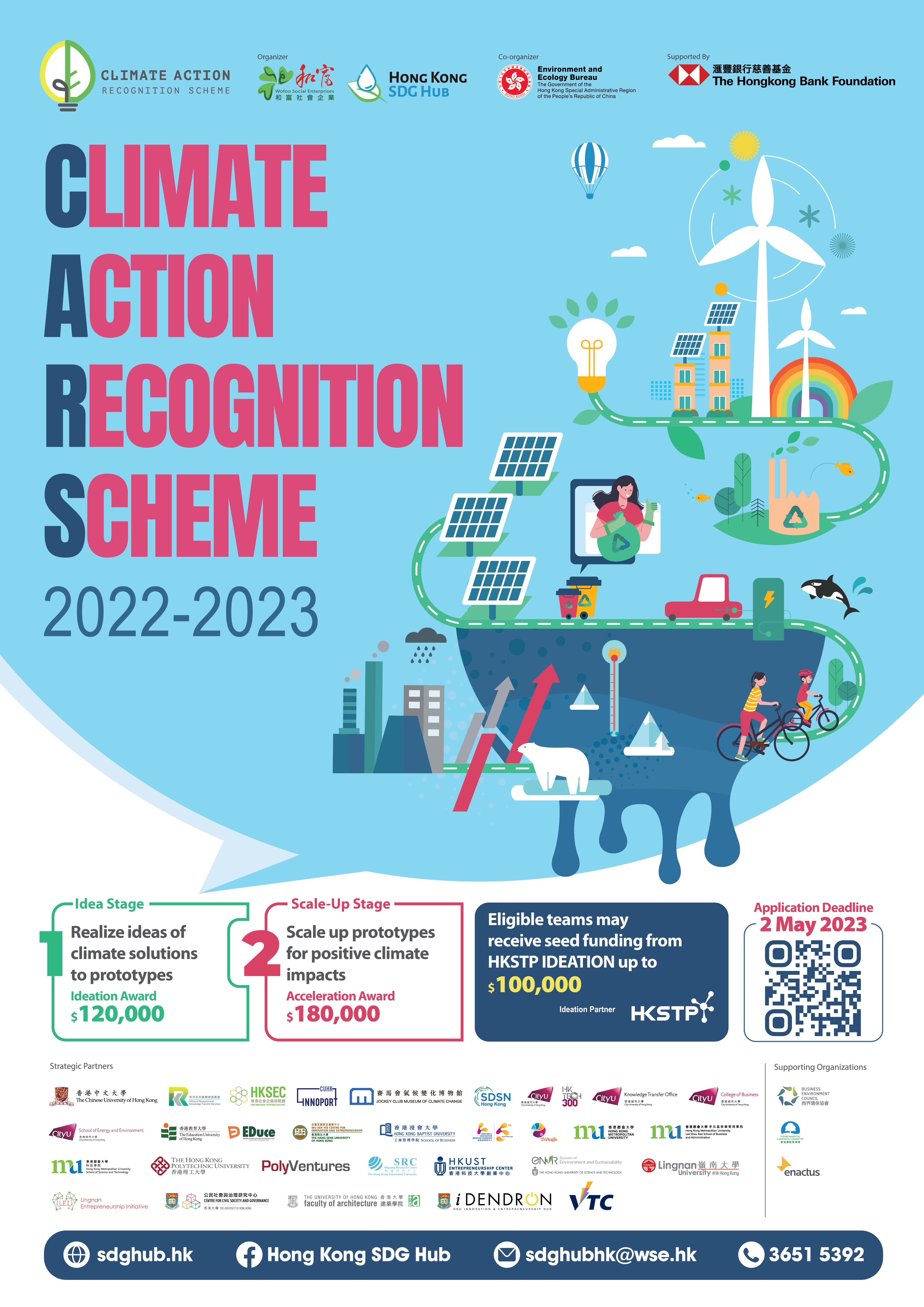 You may be interested in...