Created on 14 Jul 2023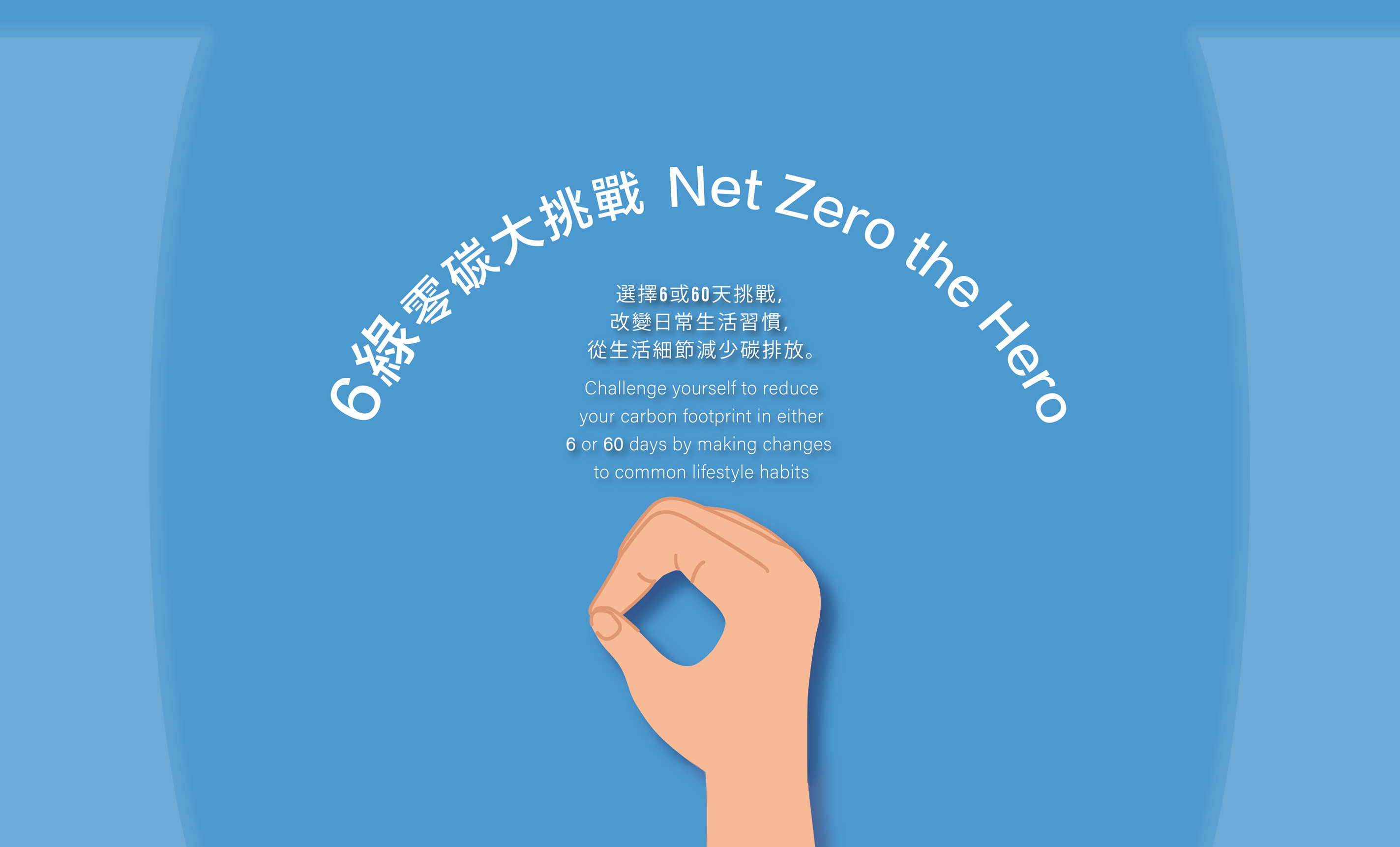 The Chinese University of Hong Kong (CUHK) has made a concrete commitment to achieving carbon neutrality by 2038. In support of this goal, the CUHK Social Responsibility and Sustainable Development Office (SRSDO), the Jockey Club Museum of Climate Change (MoCC) and SDSN Hong Kong are launching the 'Net Zero the Hero' campaign as part of CUHK's 60th anniversary celebrations. This campaign calls on like-minded friends to join the cause of tackling climate change.
You can make a noticeable difference by taking simple, actionable steps in your daily life. Challenge yourself to reduce your carbon footprint in either 6 or 60 days by making changes to common lifestyle habits. With some easy tweaks, you can significantly decrease your environmental impact.
By participating in this campaign, you will become part of a broader effort to tackle climate change. Together, we can work toward achieving carbon neutrality and building a sustainable future for humanity. Join the 'Net Zero the Hero' campaign today and be a hero of the fight against climate change!
For details and pledge, please refer to the Net Zero the Hero's website.
You may be interested in...